Stepping out: five walks for autumn
14th November 2023
Is there a better way to spend an autumn day than strolling through the leaves followed by cosying up in a cafe or pub? We don't think so! Niobe Shaw shares five of her favourite North Norfolk wanders
1. Blickling
Probably one of North Norfolk's most popular spots for an autumnal walk, it's a truly magical time to explore this stunning National Trust estate.
At nearly 5,000 acres, there's plenty of opportunities for exploration at Blickling. A gentle, two-mile walk around the lake offers picture-perfect reflections and fantastic views of the Jacobean hall with a backdrop of orange, red and yellow leaves. For a longer stroll, head into the woods to enjoy that seasonal sound of leaves crunching beneath your feet and the sight of dappled sunlight through the canopy.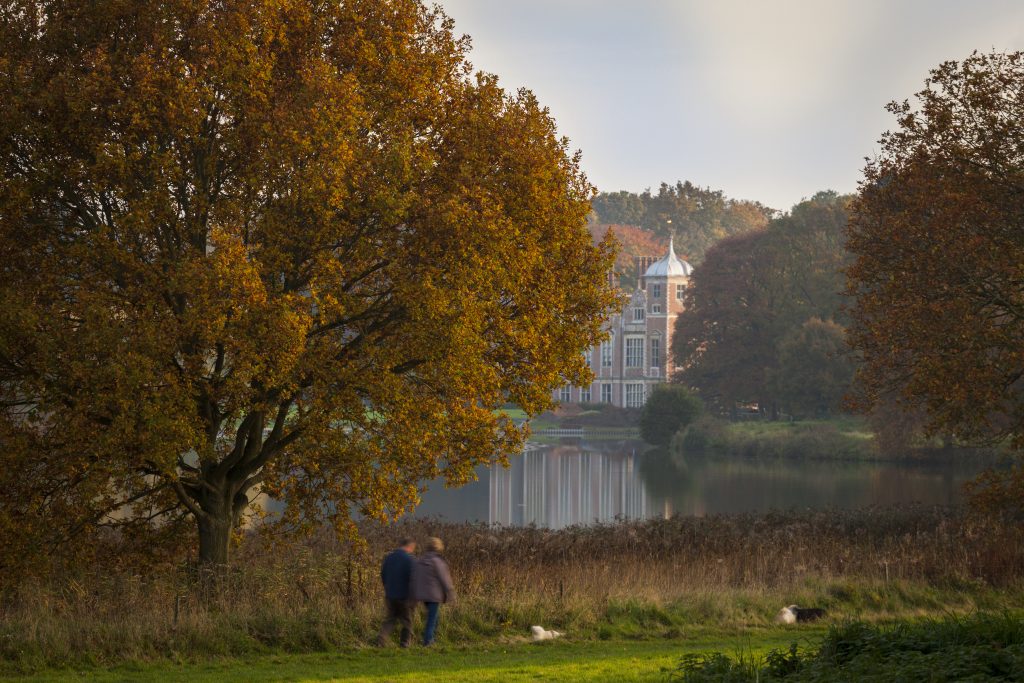 Pit stop Enjoy a bite to eat at The Stables Café, where you'll find homemade soups to warm you up, plus one-pot meals, sandwiches and snacks. If you have your dog, head instead to Muddy Boots for a bacon roll or pastry. Or, if you fancy some pub grub, The Bucks Arms (www.bucksarms.co.uk) is a great choice.
Good to know Parking is free for National Trust members, £5 otherwise. Dogs are welcome.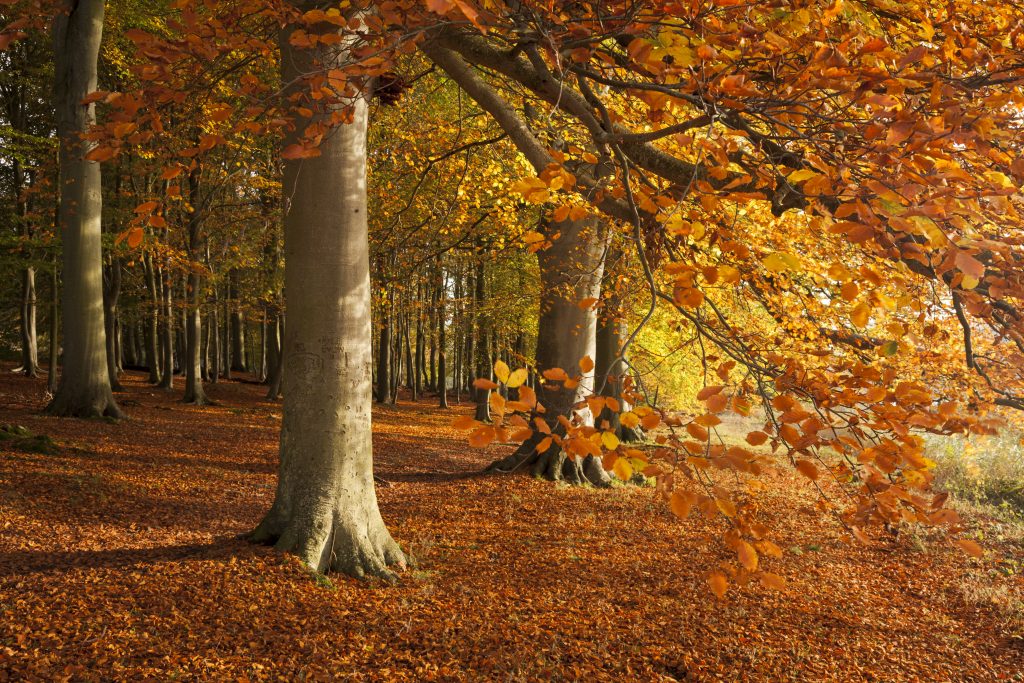 www.nationaltrust.org.uk/blickling for more walking routes
2. Burnham Overy Staithe to Holkham Village
With the expansive beach, this could be a blustery one! Connecting two villages, this walk includes the beach, Norfolk Coast Path and Holkham National Nature Reserve.
Starting from the quay, follow the Norfolk Coast Path along the sea wall towards the beach. Once there, face out to sea, then turn right to head east. Follow the tideline, walking parallel to the dunes (but always be aware of an incoming tide and seek reliable local knowledge if you are at all unsure). Then, take one of the number of paths into the pinewoods,filled with dappled sunlight, before you reach the freshwater marsh and, eventually, Lady Anne's Drive. During the walk, be careful not to trample on any vegetation – many dune plants are easily destroyed.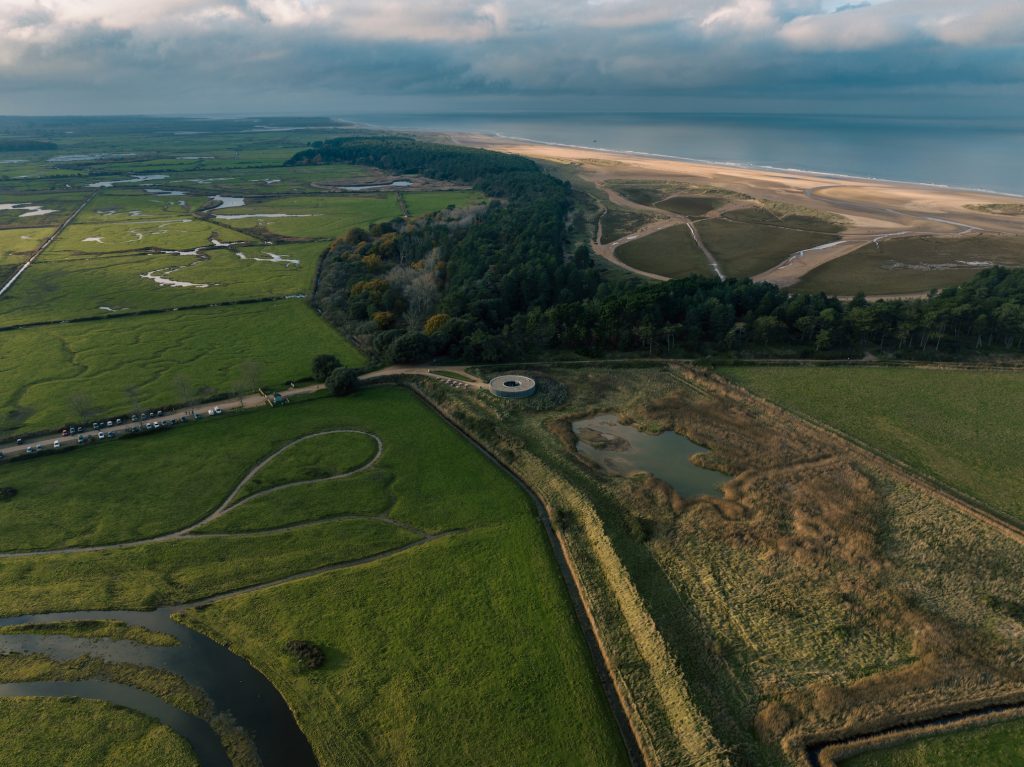 Look and listen for the arrival of tens of thousands of pink-footed geese who overwinter in the nature reserve – an impressive sight! There are two hides open to the public which look south and offer spectacular views across the marsh.
Pit stop Enjoy lunch at The Victoria; it's best to book in advance. Alternatively, The Lookout on Lady Anne's Drive offers views of the reserve, delicious sausage rolls, sandwiches and drinks. Both are dog friendly.
Good to know It's a very short ride on the Coastliner 36 bus from Holkham back to Burnham Overy Staithe, (the bus also connects both villages to Fakenham, Wells, Hunstanton and King's Lynn). Parking is available on the quayside at Burnham Overy Staithe – the area is prone to flooding on certain tides, so again, do check the tides.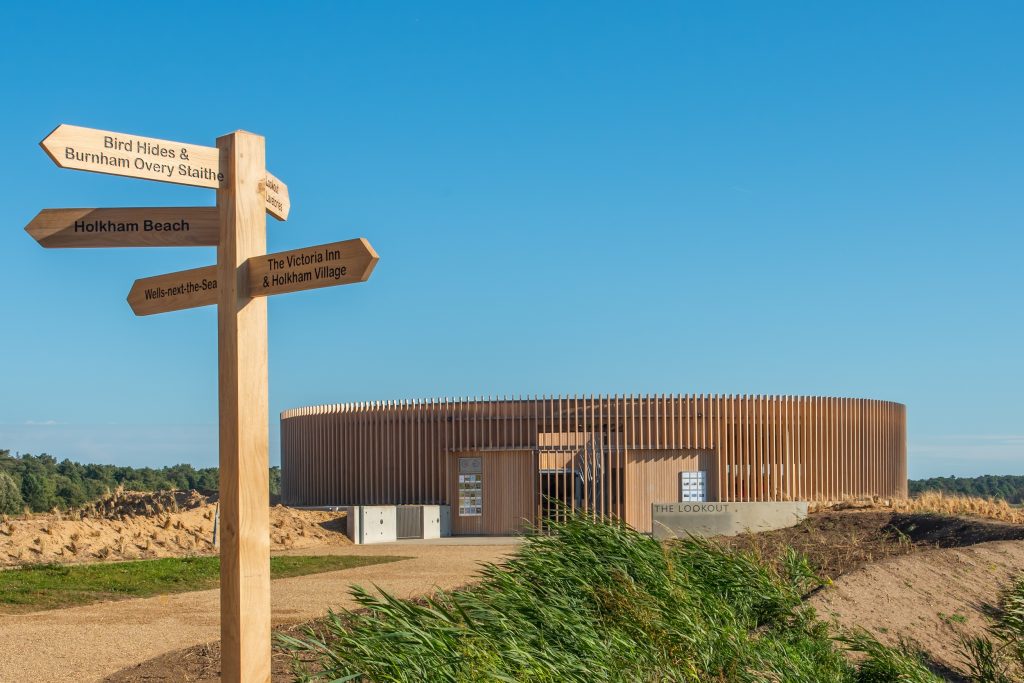 3. Holt Country Park
Situated just a mile south of Holt, this Green Flag Award-winning country park offers a walk full of golden hues. On the edge of an Area of Outstanding Natural Beauty, its 100 acres are predominantly made up of Scots pines and native broadleaves, so this really is perfect for a woodland wander beneath the trees.
With a number of short trails (up to 1.8 miles), a picnic space and a play area, this is a great spot for a family day out. Keep a special eye out for wildlife as you stroll, including woodpeckers, deer, and an interesting array of fungi. It's a great opportunity to pique children's natural curiosity; the park's family events through the year are popular with our little living crew – follow Holt Country Park on Facebook for details.
Pit stop Hetty's House Tea Room, by the car park, offers hot and cold drinks, homemade cakes, sandwiches and snacks, including a delicious hot chocolate!
Good to know The park is open 24/7. All day parking costs £2.30. Alternatively, it's around 20 minutes' walk from Holt town centre. Dog friendly.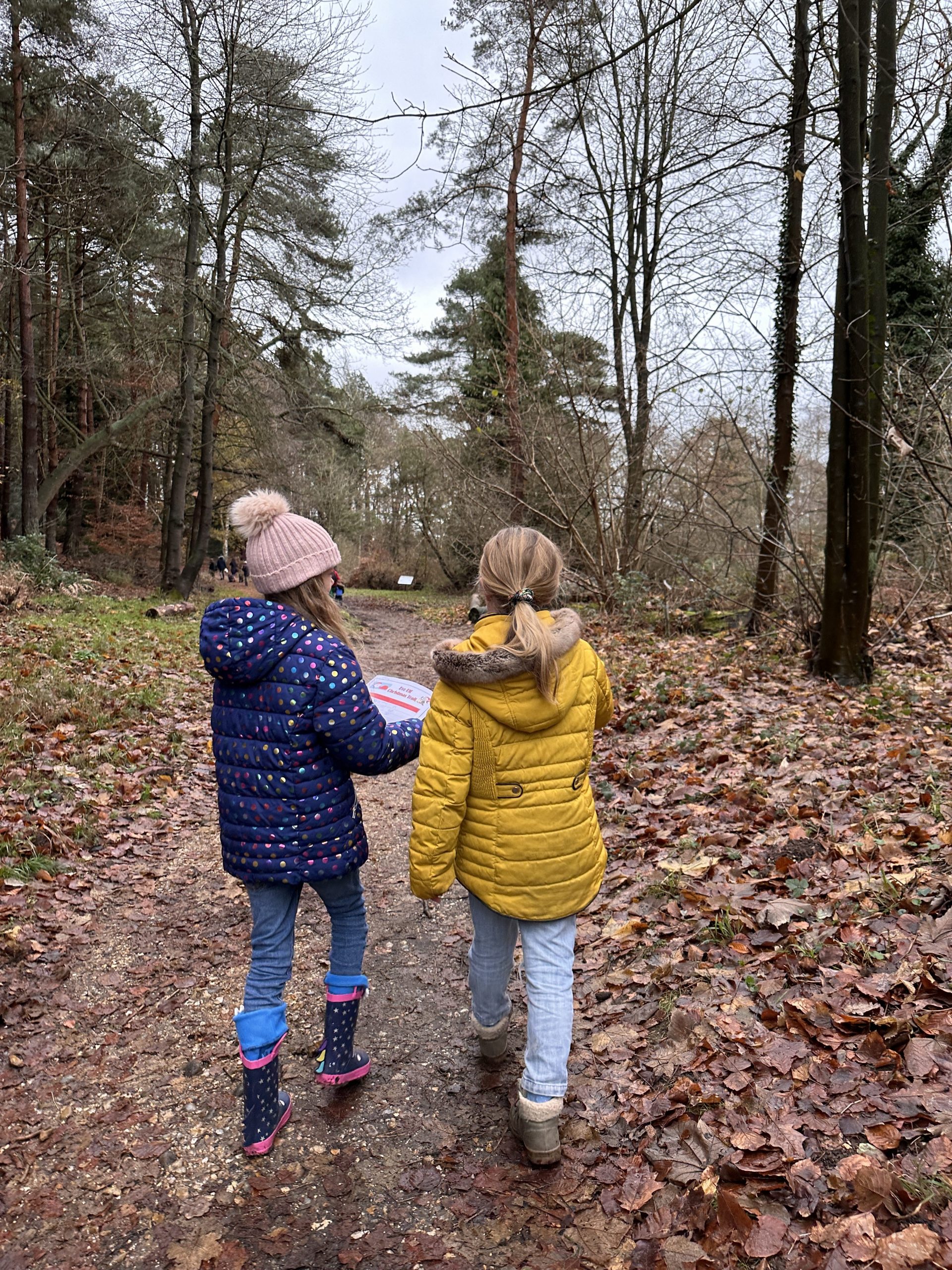 4. Cley and Salthouse Marshes
Cley Marshes is Norfolk Wildlife Trust's oldest nature reserve. Just over a decade ago, Cley and Salthouse reserves joined together, forming a single coastal reserve that's over 300 hectares.
This coastal spot is popular for migrating birds during the autumn months, and so the nature reserve is commonly visited by birdwatchers looking to enjoy the views from the six hides dotted across the marshes (mostly accessible via boardwalks). In the autumn months, look out for wigeon, marsh harriers, curlew sandpipers, bittern, and black-tailed godwits – the catwalk birds of the marsh!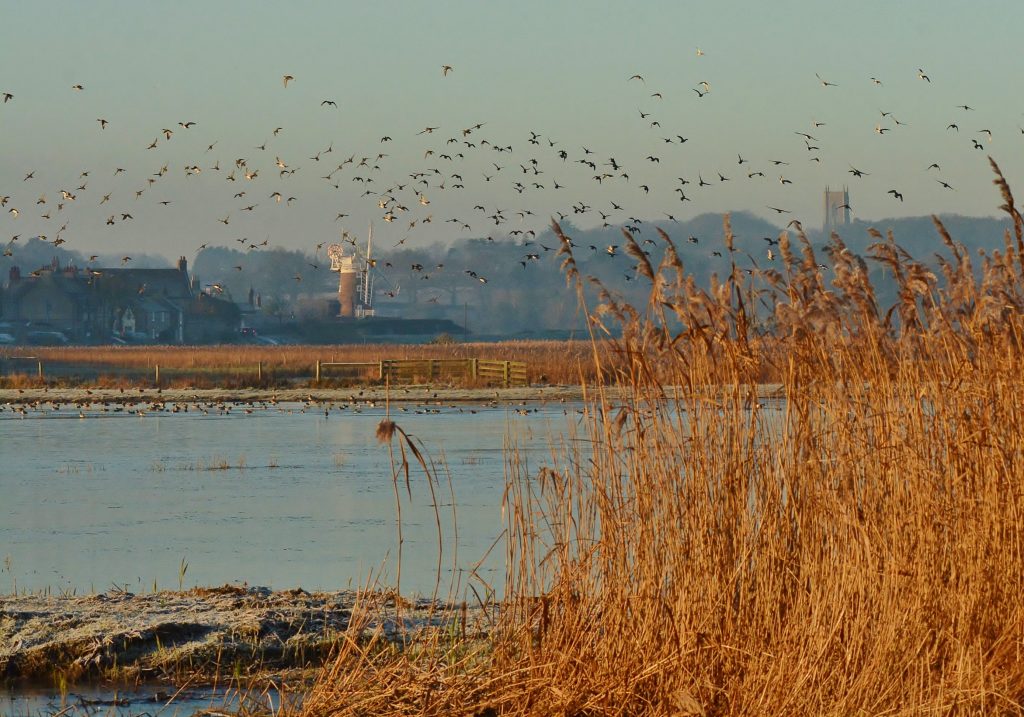 If you're more interested in the big Norfolk skies than the birds flying through them, this is still a wonderful choice for your next walk. Take in the marsh scenery as you head towards the coast and enjoy circumnavigating the walking tracks across the reserve and even into Cley village.
Pit stop The visitor centre operates a gift shop and large cafe serving hot lunch food, cakes and drinks to enjoy with spectacular views over the marshes and coast.
Good to know Parking is available at the visitor centre and Cley beach (parking is free for members, non-members head to the website for more details).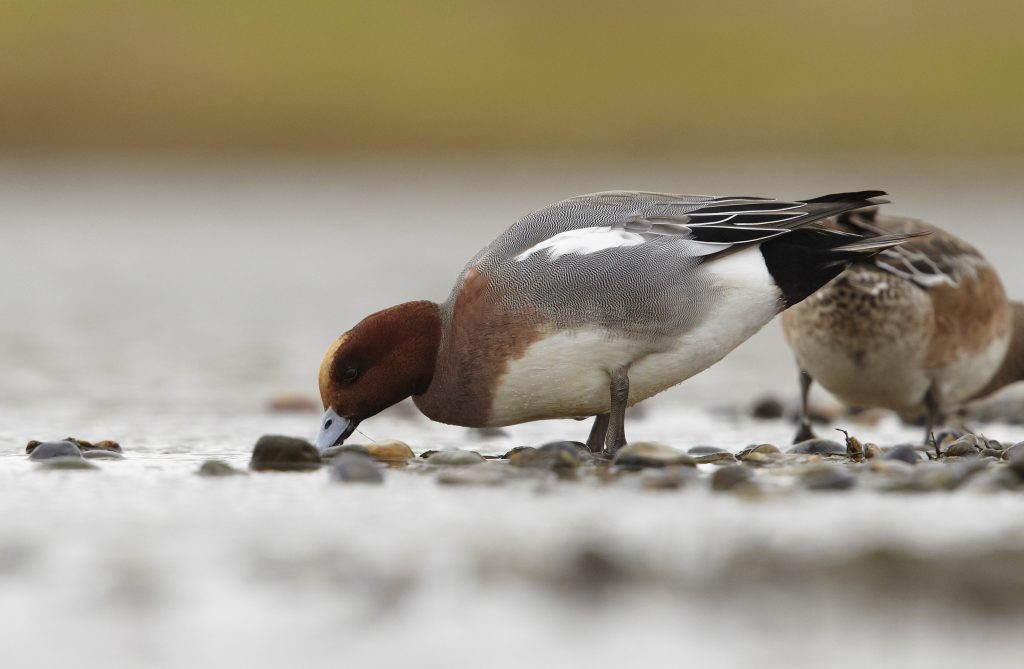 www.norfolkwildlifetrust.org.uk
5. Sheringham Park
Another delightfully autumnal wander can be enjoyed at Sheringham Park – it was a favourite place of landscaper Humphry Repton, who designed it.
You can explore 1000 acres of woodland, parkland and cliff top in this National Trust park, as well as wild gardens. There are four waymarked routes, which range from one to five miles, or you can follow your nose and see what you find! At this time of year, look out for fungi, or one of the three types of deer calling Sheringham Park home. A board at the entrance shows recent fauna and flora sightings that you can try to spot.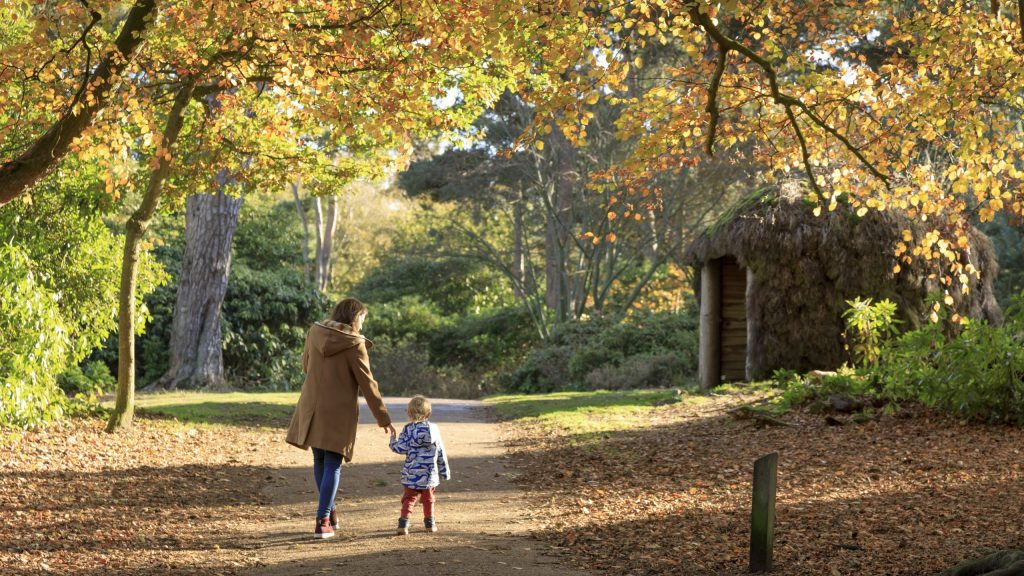 And the best part, that's unique to Sheringham Park? You can climb to the top of the two viewing towers for breathtaking views over the golden oak tree canopy, the coast, and possibly a steam train passing through too!
Pit stop The Courtyard Café serves hot and cold drinks, sandwiches, light snacks and cakes.
Good to know The park is open from dawn until dusk. Parking is free for NT members, £6.50 otherwise. Sanders Coaches' Fakenham to Sheringham service stops on request at the main entrance, Mondays to Saturdays. Dog friendly.