Hit the trail
13th November 2023
Little Living's Zachary and Eliza are keen walkers but love to combine their adventures with something more interactive or educational. Here's a round-up of their go-to places to extend their legs and their minds. Get set and go!
Words and pictures: Rachel Bowles
Step back in time
The Arts Society Glaven Valley has recently produced several trails: a village walk around Blakeney, and two child-centred church trails at Cley-next-the-Sea and Glandford. We decided to try the one at Cley. The trail maps are available inside the church entrance with a clipboard to help you navigate.
Zachary and Eliza worked together and took turns to read the questions and complete the answers. It took around 30 minutes and they both thoroughly enjoyed the mixture of spotting things, counting, completing the missing letters for a word, and drawing. There is an answer sheet printed on the noticeboard, or you could scan the QR code and have this on your phone. The recommended age is eight to 12 years, but I think you could easily stretch this.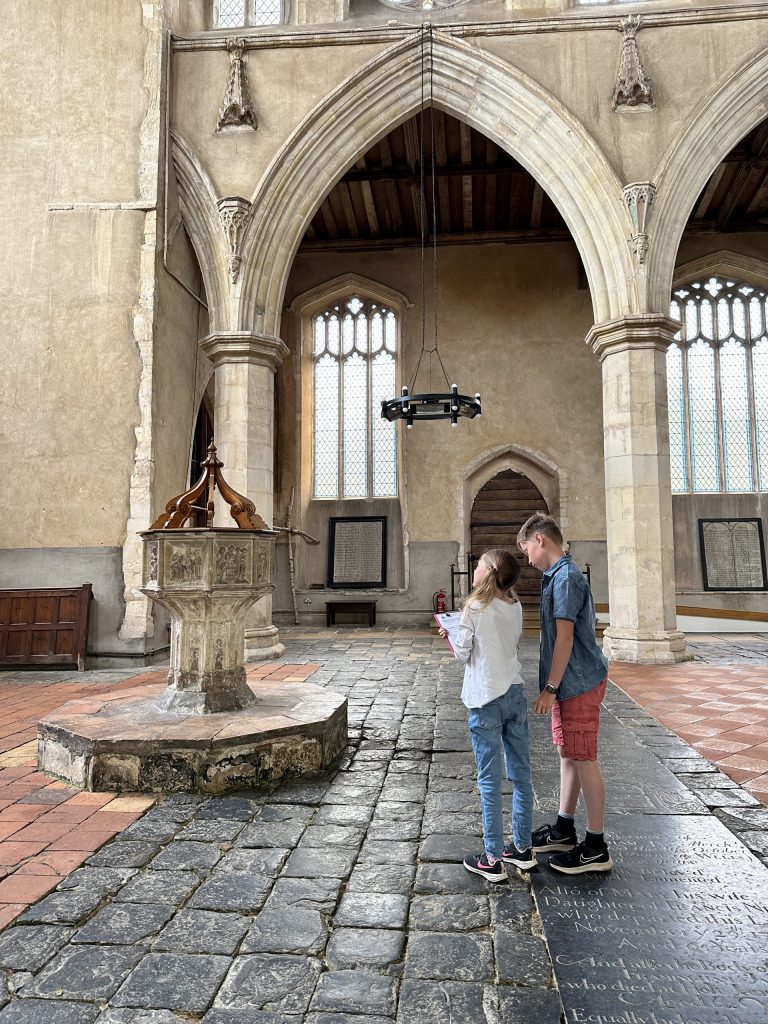 In the know There's also a nature spotter trail sheet designed by the Friends of Cley Church with pictures for you to complete in the church grounds (suggested donation £2) and a lovely little picnic area.
https://www.theartssocietyglavenvalley.org.uk/home.aspx
Go backpacking
RSPB Titchwell Marsh provides a wide range of habitats to discover – from reedbeds, marsh and lagoons to a sandy beach. It's not surprising that it's a great place for children to explore, with trails and kits to enhance your visit here. We hired a backpack packed with crayons, papers, laminated cards to identify bugs, a magnifier pot and glass, binoculars and a whole list of activity ideas.
We headed through the wildlife garden and along the fen trail, reading our activity sheet along the way, a sensory experience where we were encouraged to feel moss and touch different bark surfaces, using crayons and paper to take rubbings (pictured). Zachary and Eliza really enjoyed spotting birds on the marsh at the hide. The site is compact, and paths are a mix of hardcore or boardwalk, making this pushchair accessible.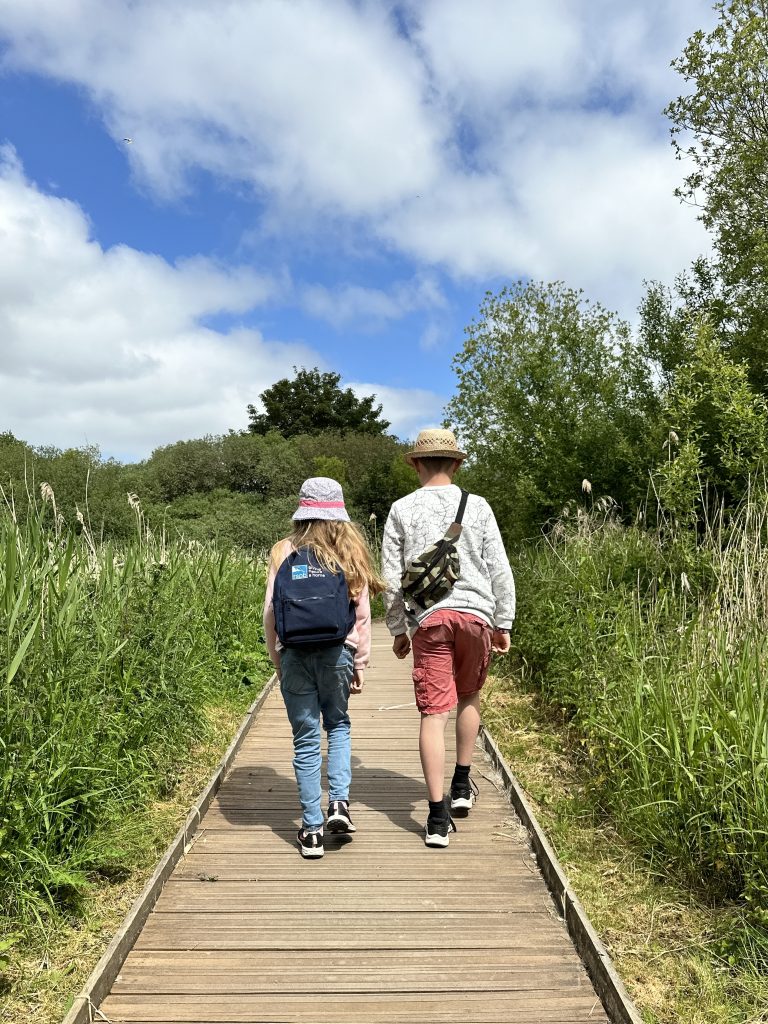 In the know The sensory trail is seasonal so will change accordingly. The kit hire is £3, and you can choose from minibeast safari (our backpack), pond dipping or beachcombing.
Go wild
We love the trails at Pensthorpe and as annual members for many years, we never tire of completing them as there's always something new to discover. During the school holidays there are themed trails, and year-round you can complete seasonal spotter sheets. The park is 700 acres, but the routes are planned around a main loop of the park, which is pushchair accessible, and a smaller, separate trail within the outdoor play area, WildRootz.
We also recommend venturing to the wildflower meadow, playing pooh sticks on Dragonfly Bridge, and standing on the bridge near the visitor centre to feed the birds. We have a huge bank of happy memories from visits here.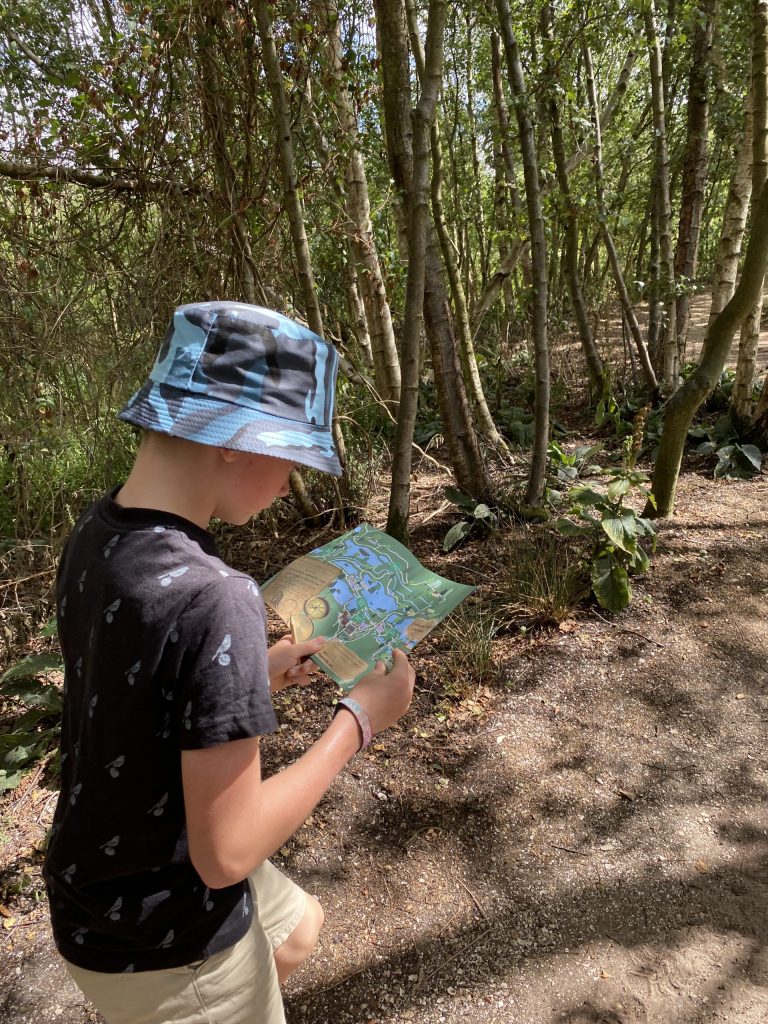 In the know Look out for Pensthorpe's Snowy Survivors event, coming this Christmas.
Become history hunters
The Deep History Coast DiscoveryTrail is a perfect choice to combine a history lesson with a walk. It extends from Weybourne to Cart Gap so you can choose to walk any section of this 22-mile stretch. We walked between Sheringham and West Runton; follow the signs for the 'Mammoth Trail' and head east along the seafront. Download the Deep History Coast App to meet a Hominin family and the animals they shared their life with. The Augmented Reality allows you to bring the past back to life. The App also includes games and tasks to complete on the way, such as collecting bones virtually to build a mammoth.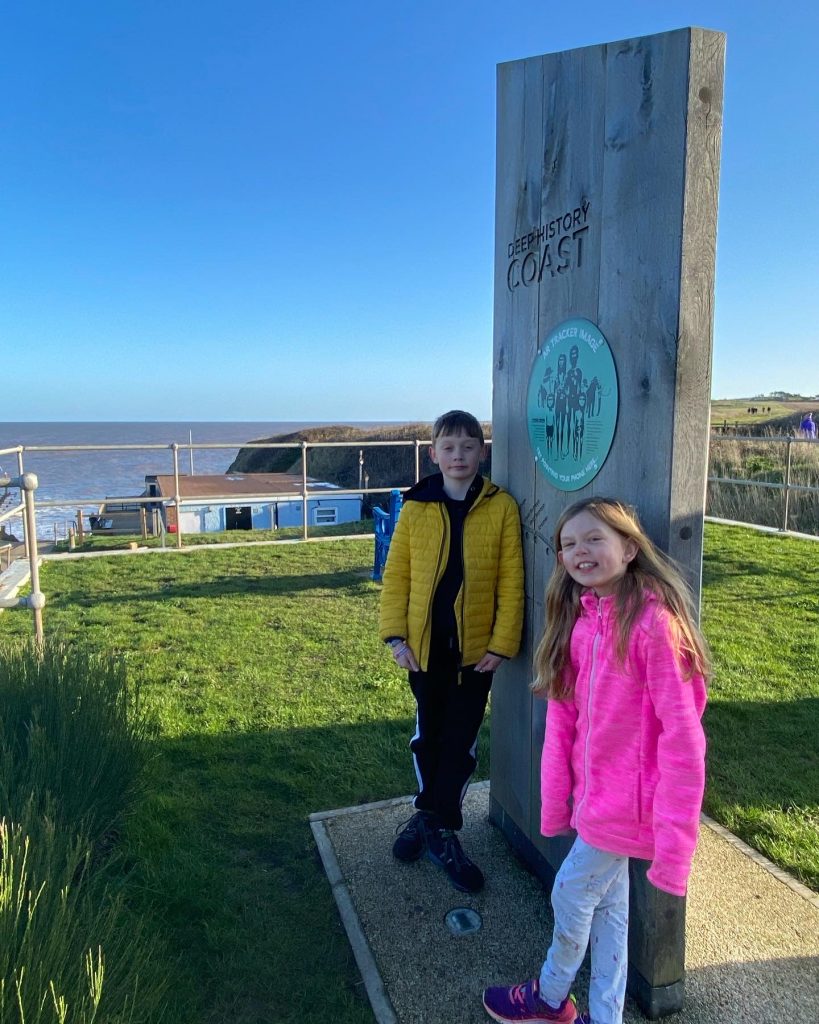 This route is not pushchair friendly due to the clifftop sections and steps for Beeston Bump. If you plan to return along the beach, check the tides first as beach routes are not always accessible – seek reliable local knowledge if you are at all unsure, always a good practice.
In the know West Runton is a significant part of this trail due to the discovery in 1990 of the Steppe Mammoth skeleton, which is estimated to date back around 700,000 years. You can see some of the bones at Cromer and Norwich Museums.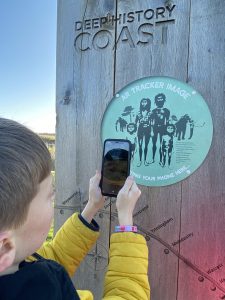 www.visitnorthnorfolk.com/deep-history-coast/discovery-trail
Take a walk in the park
Green flag award-winning Holt Country Park offers walking routes to suit all abilities, ranging from 0.5 to 1.8 miles and you follow your chosen coloured arrow around the park. We often complete the children's trail which is only 0.7 miles and passes some great spots such as 'tin can alley', the sensory garden and the pond. During the summer expect to spot dragonflies and a wide variety of butterflies, amongst other species. There are self-led spotter sheets located in the visitor centre to help you as you explore this park. You will find picnic tables, a cafe and toilets near the main car park. The play area is quite small but has equipment for all ages. On rainy days the paths can get muddy, otherwise they are reasonably pushchair friendly.
In the Know During the school holidays they put on themed trails which are both enjoyable and educational.
https://www.north-norfolk.gov.uk/tasks/your-community/find-out-about-holt-country-park/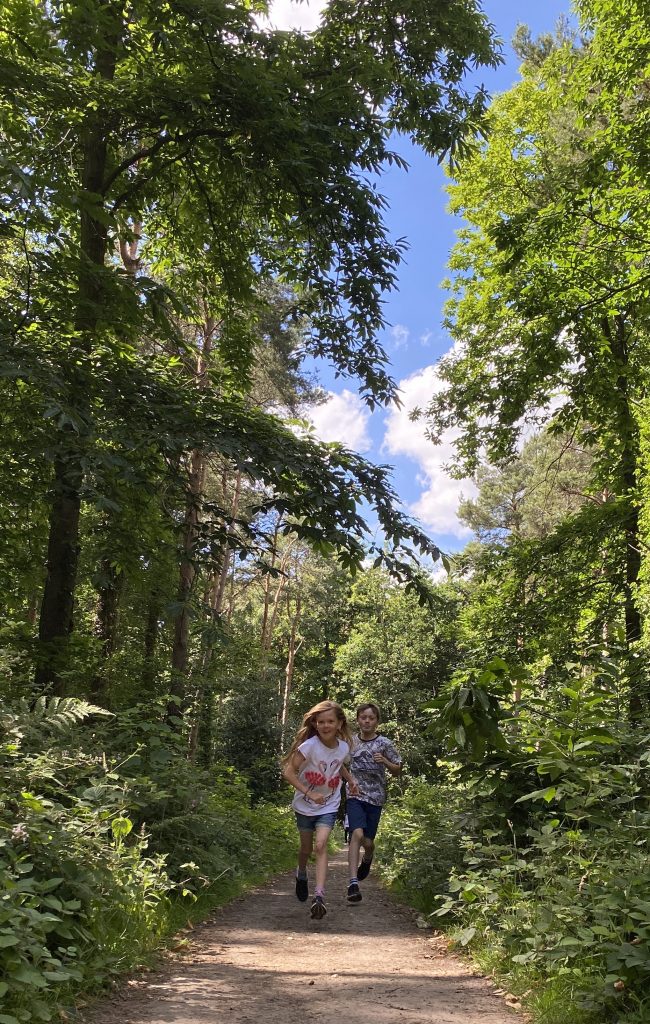 Note details were correct at the time of going to press, but may be subject to change