Patrick Barkham's guide to North Norfolk
17th May 2023
The Norfolk-based natural history writer and President of the Norfolk Wildlife Trust talks butterflies, belemnites and off the beaten track discoveries
Words: Harriet Cooper
I love Warham Camp, an Iron Age hill fort, it's literally my favourite place in North Norfolk. There is something mystical about it; it makes you think about time and history, and the people who lived here many years ago. In summer, it's full of flowers and I go there with my butterfly-mad daughter to admire the Chalkhill Blues.
The beach at Trimingham, just beyond Overstrand, is another hidden spot. The sandy cliffs are the highest in Norfolk; follow a path down to the beach, which is almost always empty. It's great for fossil-hunting – you can find lots of belemnites and other nice fossils. 
If you only have an hour, go to Holkham (www.holkham.co.uk). You experience the peace and majesty of the spectacular sandy beach and Holkham Bay; then you have the nature reserve with its marshes and wetlands. And then there's the Hall and a decent cafe and pub. 
NWT Holme Dunes nature reserve is wild and interesting (www.norfolkwildlifetrust.org.uk). It's a brilliant place for knots and pink-footed geese in winter and you get lots of lovely wading birds, like avocets, in the summer, also marsh harriers and natterjack toads.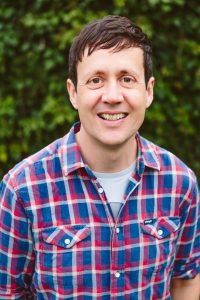 We've done a few trips with Coastal Exploration Company, pictured right, (www.coastalexplorationcompany.co.uk). You go into the salt marshes between Wells and Stiffkey on a traditional wooden boat for a creek swim and a slap-up breakfast. Henry and his team are so respectful of the environment – it's about as eco-friendly as tourism can get.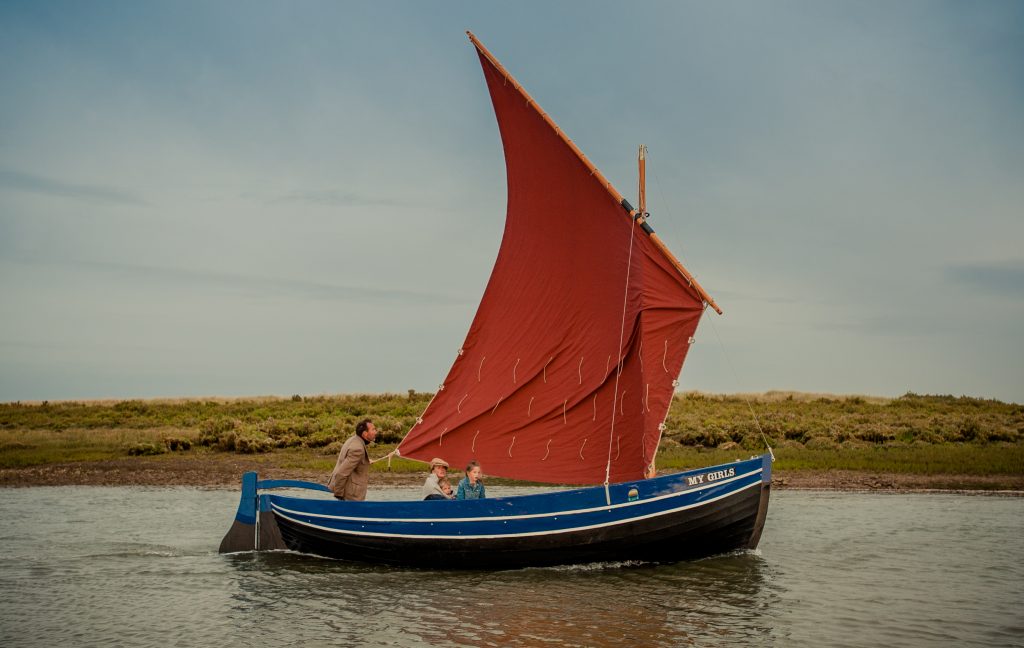 Muckleburgh is a great place for kids. You've got the Muckleburgh Military Collection, a collection of tanks and memorabilia (www.muckleburgh.co.uk). Next door is a lovely example of the secret eskers of North Norfolk, the small but steep hills which are deposits of sand and shingle left behind by the glaciers. Climbing to the top takes about 15 minutes and the views are great. A little bit of elevation goes a long way in such a flat place. 
I love eating at The Three Horsehoes in Warham (www.warhamhorseshoes.co.uk). It's a beautifully restored, traditional country pub with really nice food. No1 Cromer (www.no1cromer.com) is the best for fish and chips and when I'm in Wells, I alternate between Plattens (www.plattensfishandchips.co.uk) and French's (www.frenchs.co.uk). 
On a balmy evening I like The Golden Fleece on Wells harbour (www.goldenfleecewells.co.uk). Or The Globe, overlooking the Buttlands, pictured right, (www.theglobeatwells.co.uk). They offer two very different experiences, but you can sit at either and feel like you're out in the world enjoying the sunshine.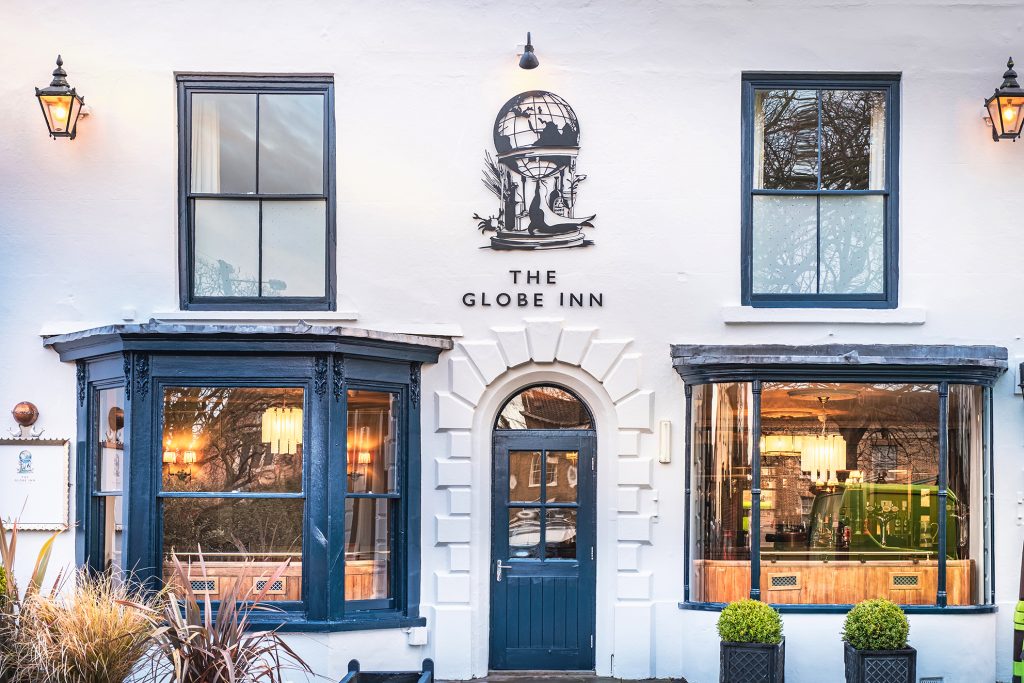 The Real Ale Shop on Branthill Farm is tucked away on the Holkham Estate (www.therealaleshop.co.uk). It sells real ales, brewed with barley that's grown in the surrounding fields. I also visit Arthur Howell on Staithe Street in Wells, a long-standing butcher with local meats and game.
The whole Staithe Street shopping experience in Wells is lovely. I really like ML. Walsingham & Son, the DIY store, it sells literally everything, and This & That, which is a discount store. And my wife loves Glitter & Mud (www.glitterandmud.co.uk).
Walsingham Gallery & Framing at Great Walsingham Barns has some really nice prints and original works (www.walsinghamgalleryandframing.co.uk). When it comes to local artists, I admire Kieron Williamson (www.kieronwilliamson.com). He started painting at the age of five when he was called the 'mini Monet'. He's 20 now and his traditional oil landscapes are really collectable.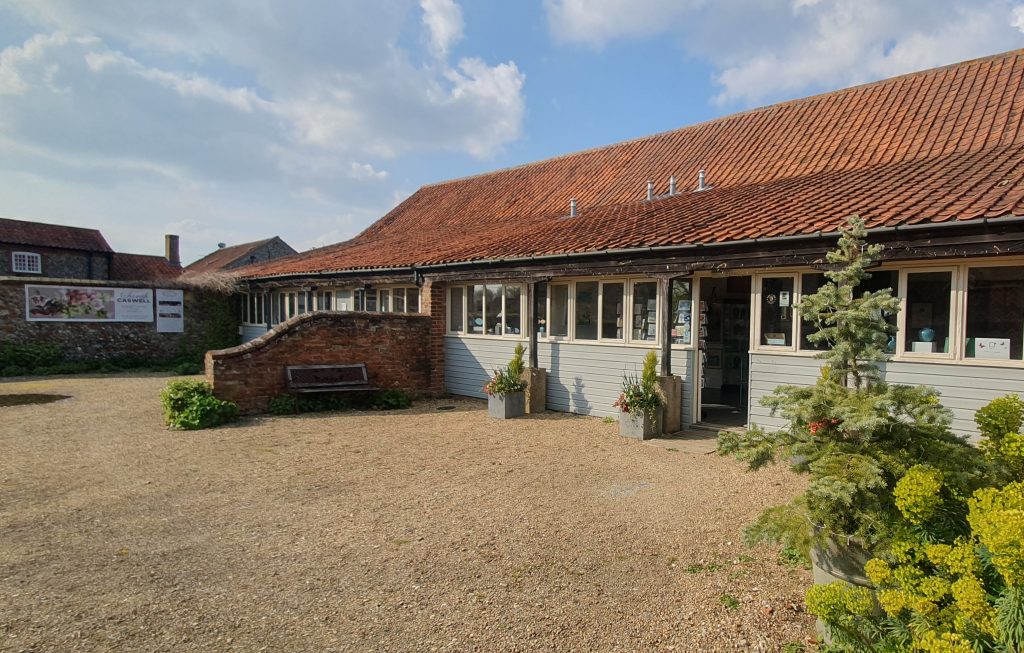 If I was to describe North Norfolk in three words they would be… In perfect harmony. To me, people and nature are in perfect balance in North Norfolk. 
The Swimmer: The Wild Life of Roger Deakin by Patrick Barkham is published on 25 May (Hamish Hamilton, £20)