Little walks: Thornham
17th May 2023
Our little explorers check out the newly refurbished boardwalk between Thornham and Holme
Words: Rachel Bowles
Norfolk County Council has designed a collection of walking routes along the coast aptly named 'Coastal Treasures' which you can find easily online. We decided to use the Thornham walk as our guide.
The area is managed by the Norfolk Wildlife Trust so there are various information boards along the route about the landscape and species, which Zachary and Eliza enjoyed reading. The boardwalk between Thornham and Holme has recently undergone a huge refurbishment as it had fallen into disrepair. This gives inclusive accessibility to the coastal area here and reduces the risk of walkers causing dune erosion. It's such a buggy and (robust) wheelchair friendly section, with passing places should you need them.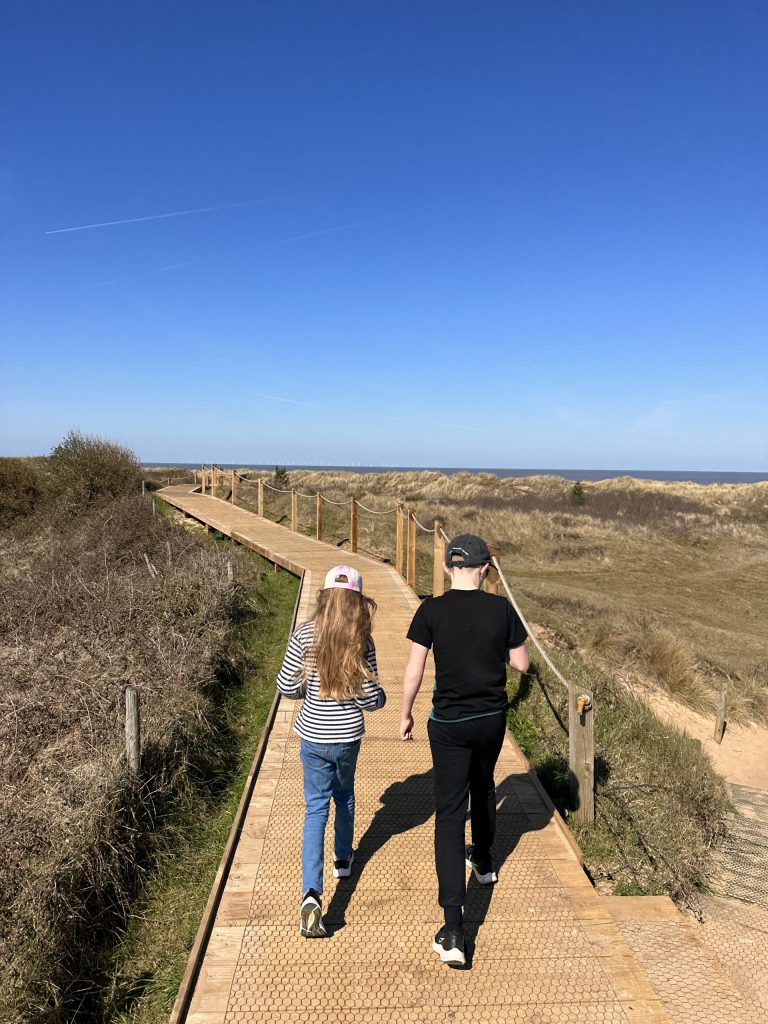 Parking is available at Thornham Village Hall car park and the route begins here (parking is limited down at Thorham harbour and the area is liable to tidal flooding on certain tides). We walked from Thornham harbour to NWT Holme Dunes Visitor Centre where there is a little cafe and shop, so it's a great place to refuel half-way around. If you want to complete the loop and the boardwalk section which extends to the visitor centre, the length is 3.5 miles. Whichever segment you choose to complete, you will be rewarded with wonderful views across the dunes and a wealth of wildlife to spot as you walk.
www.norfolk.gov.uk/out-and-about-in-norfolk/norfolk-trails/coastal-treasures/walking-routes