Little historians
17th May 2023
Our little living crew headed to King's Lynn to learn more about the town's fascinating history
Words: Rachel Bowles
Stories of Lynn is a fantastic museum housed in King's Lynn's historic town hall on Saturday Market Place. The building itself is striking, with a chequerboard stone exterior using limestone and knapped flint. The architectural features continue inside with stunning archway detailing. 
The brickwork and archways are included in the museum's activities – Zachary and Eliza enjoyed using wooden bricks to replicate the building's features. Pride of place is the King John cup, a medieval drinking vessel from the 14th century, alongside other impressive artefacts.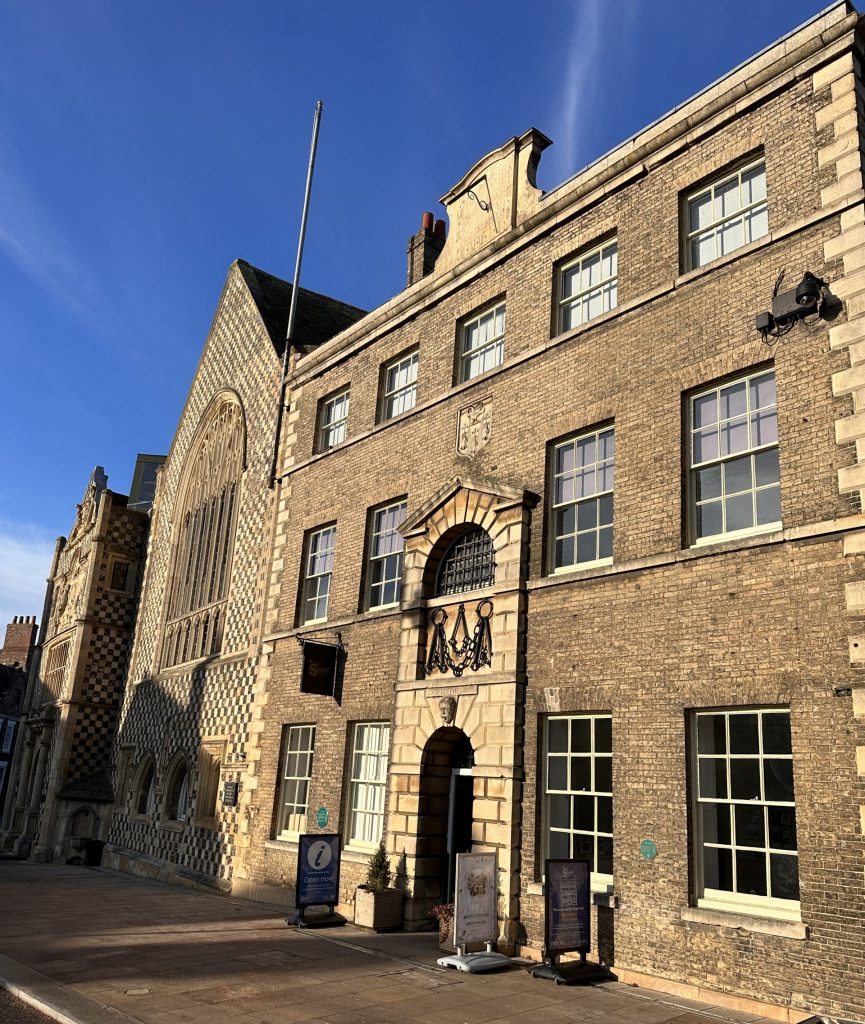 The Hanse game was a hit, a huge map on the floor with wooden boats and trading materials that help to illustrate how Hanse merchants operated around the Baltic and North seas including the port of King's Lynn. There also are lots of interactive touchscreens and digital features to tell stories of the past 800 years of the town. 
At the end of the museum, we walked through a narrow passage to the Old Gaol House, which was in use for over 400 years and has four cells. Digital projection videos explain how prisoners would make their way up the narrow winding staircase to the courtroom to learn their fate. On Tuesdays and Sundays, you can also access the upstairs part of the building which includes the Stone Hall, Card Room, Assembly Room and Courtroom.
Ticket prices are reasonable – a family ticket valid for up to five people, with a maximum of two adults is £9.85. Prices correct at the time of publication.