Little adventures
26th May 2022
Rachel Bowles and her crew enjoy a spot of rock pooling
The North Norfolk coastline offers such a diverse range of golden, soft sands, pebble beaches and marshland, but it is only at the rocky beaches where there are cliffs, such as Hunstanton, West Runton and Cromer, that you can find rock pools at low tide. We visited West Runton and booked into an organised session with the Norfolk Wildlife Trust.
Our activity began an hour before low tide which meant that we had plenty of time to explore the rock pools. If you are going independently, it is essential to check the tide times for a safe and enjoyable visit. Once there, always be aware of a rising tide and leave yourself plenty of time to get off the beach. The terrain is uneven and slippery, so I would recommend some sturdy waterproof shoes.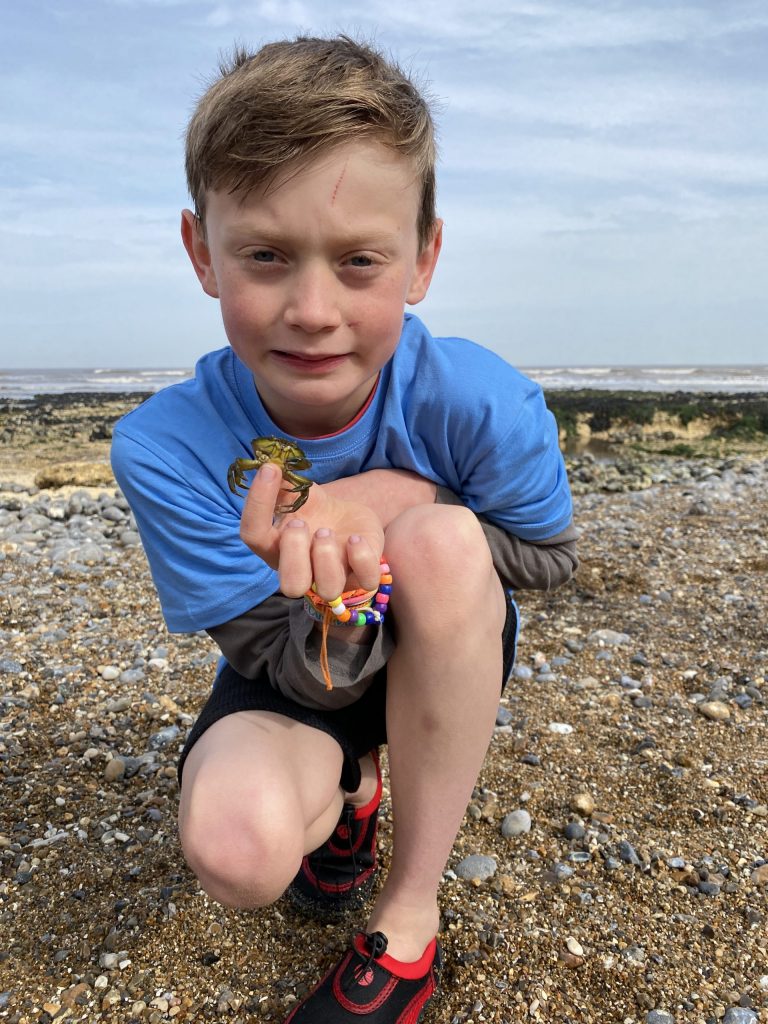 The NWT staff engaged the children with information on what they might find, alongside some important ways to protect the wildlife whilst rockpooling. We were provided with buckets, small nets and laminated spotter cards to help with identification. Zachary, Eliza, and their cousin Oliver found limpets, sea snails, dog whelks, common shore crabs, beadlet anemone, and a large edible crab. We discovered a lot of these under rocks and seaweed, so I'd advise moving them aside carefully (and putting them back afterwards). If you avoid disturbing the base of the rock pools too much when moving your net around, the pools will stay clear.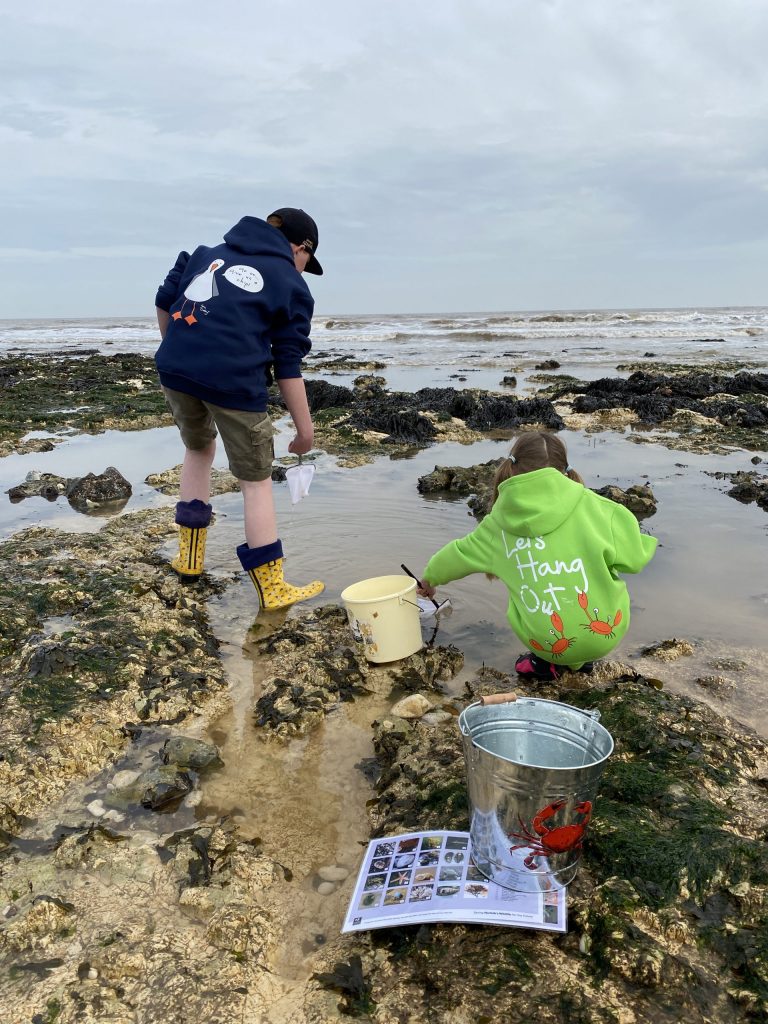 This is a fascinating activity to do with your children to discover what lies beneath the sea. Don't forget to return anything you place in buckets back into its natural habitat.
Visit Eventbrite for details of NWT rock pooling sessions and other family events through the year.
Hoodies and t-shirts are from Gone Crabbing throughout.