Kevin Crossley-Holland's guide to North Norfolk
14th November 2023
The poet and children's author, who lives just outside Burnham Market, shares his favourite places, from a prehistoric timber circle to a glittering end-of-the-pier show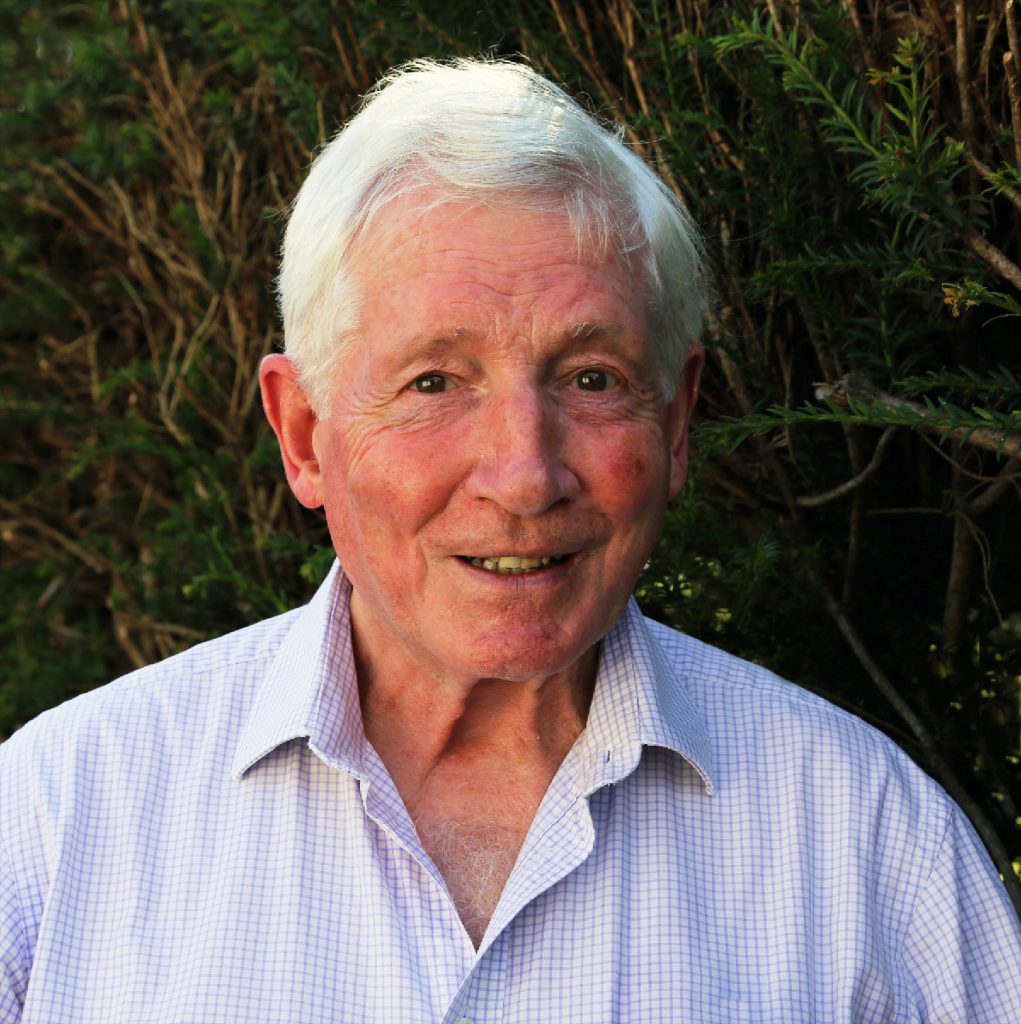 Words: Harriet Cooper
My grandparents bought a little cottage in Burnham Overy Staithe in 1928 and I spent all my childhood messing around there and on Scolt Head. Now I've got nine grandchildren coming and going and hopping around and it's very pleasing to realise we're fifth generation Norfolk, it gives a sense of being ensconced. North Norfolk has been the cornerstone of my work as a poet and a writer for children. 
The sense of story and of history is so pronounced in East Anglia, particularly North Norfolk. Stand beside the ruins of St. Edmund Chapel in Hunstanton, up near the old lighthouse and the carrstone and chalk cliffs, which are millions of years old, and imagine!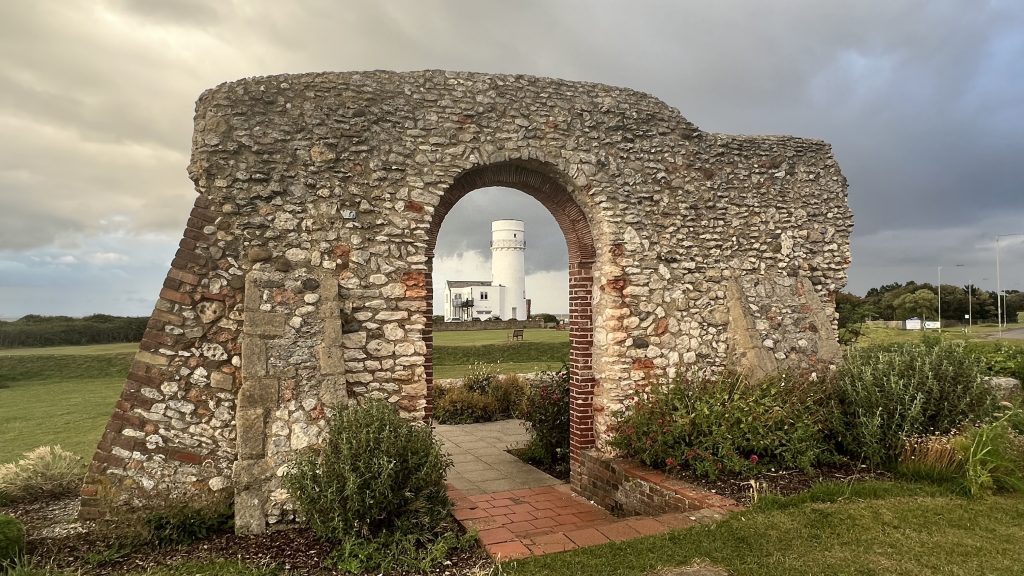 Can you see that boy, twelve-years-old, just come ashore after crossing from Germany? His name is Edmund, the new King of East Anglia. We can see, as he cannot, his struggle against the Danes, ensconced near Thetford; the way he was tied to a tree and punctured by arrows 'swa swa Sebastian wæs' (as St Sebastian was); the way he was revered as a martyr, and recognised as Patron Saint of England. As he still should be. For heaven's sake, we have to share George with Albania and Portugal, and he never even existed! 
As a boy, I pumped the organ for my grandfather in many a church, and counted all the images of angels in both North and South Creake. These days I like to visit the cluster of shops at nearby Creake Abbey (www.creakeabbey.co.uk) where the star of the piece, as far as I am concerned, is Home by Annie Lambert (@homebyannielambert) a treasure trove of an antique shop, often replenished by her and her genial husband Chris's trips to their home in France. It's absolutely packed with treasures and trouvailles, a place you step into and come out with something you didn't expect to buy at all, like a mahjong set or a carved stone horse's head.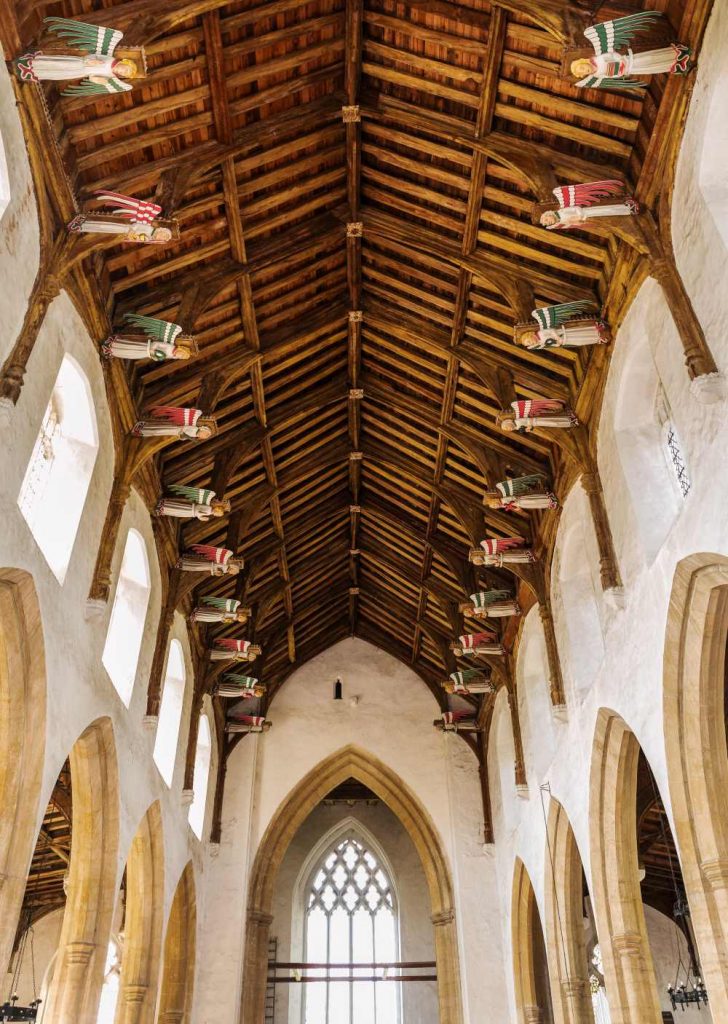 For many years, Bircham Gallery in Holt (www.birchamgallery.co.uk) has been a leading gallery in East Anglia, displaying art and craft on an equal footing, and under the spirited new leadership of Gail Stevens and her husband it continues to do so. As well as the variety of exhibitions they put on, Gail is remarkably good at offering tips and advice, and has a recognition that most of us have only limited money to spend.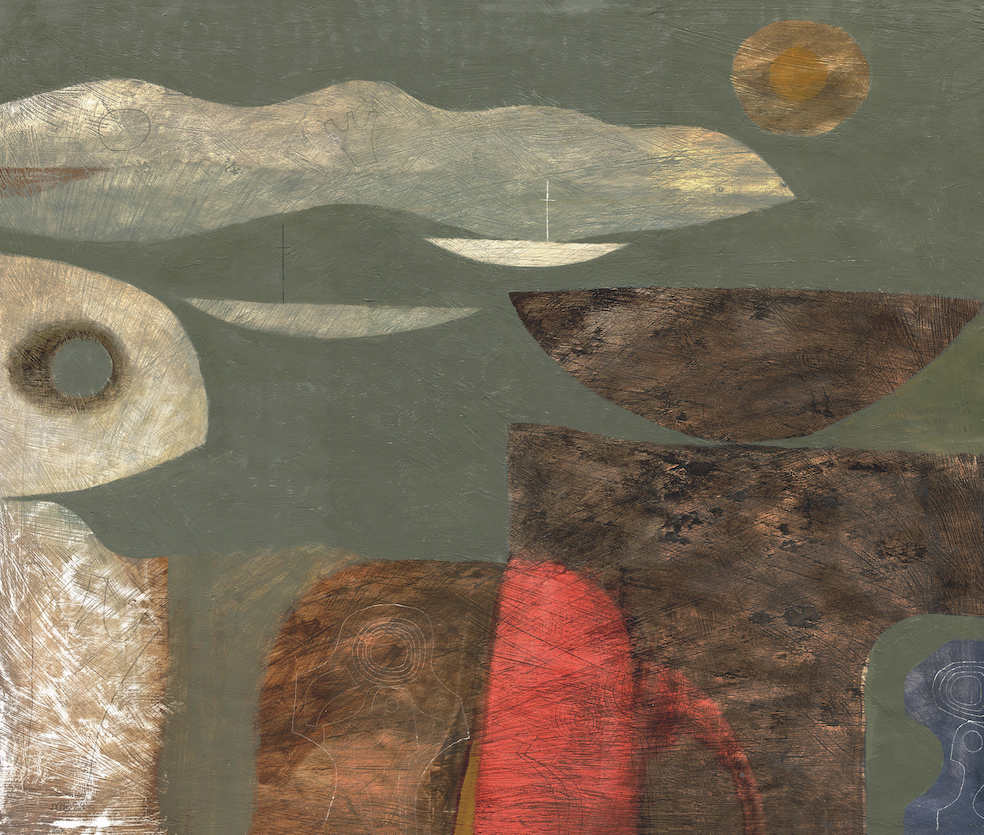 I wrote a series of poems about a journey I took along the Icknield Way and Peddar's Way to Holme beach where Seahenge [the 4,000-year-old Bronze Age timber circle] was discovered in 1998. I covered it for the BBC World Service – I remember going down on a January day, trying to find somewhere to shelter behind the dunes so that I could be audible above the wind roaring around me.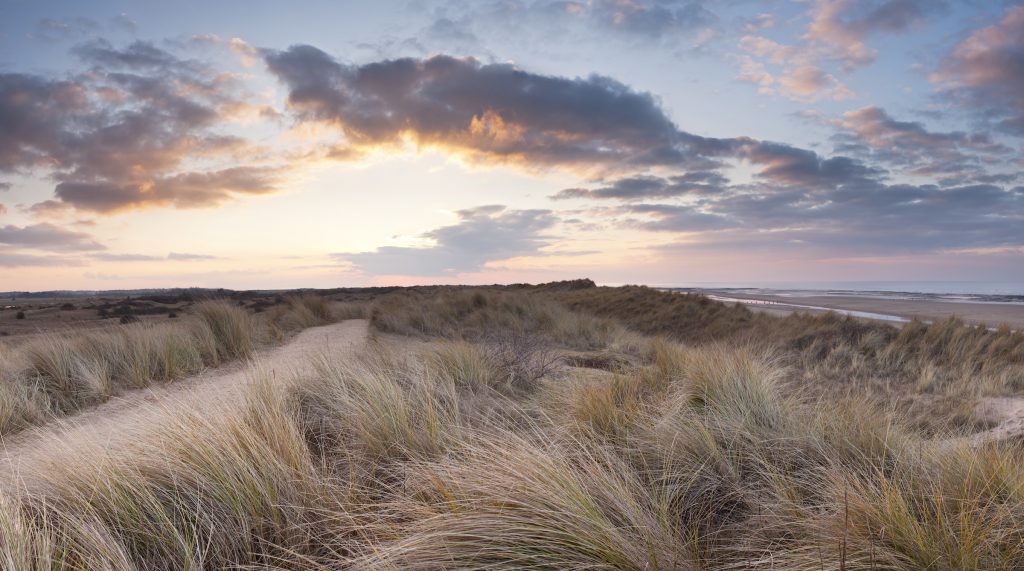 Away east now, but still in North Norfolk, to Happisburgh and its newly installed Time and Tide Bell: the eleventh of thirteen planned around the coast of Britain. My words – 'Swirling tides swing me; Your words ring me; My tongue sings me' – are inscribed on the clapper, which feels rather wonderful. To hear it chime, (and see the site of the amazing forty-nine human footprints, almost one million years old, the earliest north of Africa), to gaze up at the eroding cliffs and maybe visit the lighthouse, is an unforgettable experience, and one for the whole family. 
The One Stop Nature Shop in Burnham Deepdale (www.onestopnature.co.uk) is a well-stocked delight. My wife Linda and I have bought binoculars, any amount of birdseed, sundry maps and books for ourselves and our children from its knowledgeable owners – and we're just off to buy a microscope there for Hal, our seven-year-old pond-mad grandson.
We always take visitors new to Norfolk to see the Cluniac Priory at Binham (www.binhampriory.org). What is it that's so compelling about this place? The combination, perhaps, of extensive ruins and living parish church, built during the 12th and early 13th century of Barnack stone (like the late Saxon font of the seasons at Deepdale) and golden carrstone. People stay there longer than they mean to – they pray there; they listen to live music there (it's a very good acoustic). Time present and past co-exist there.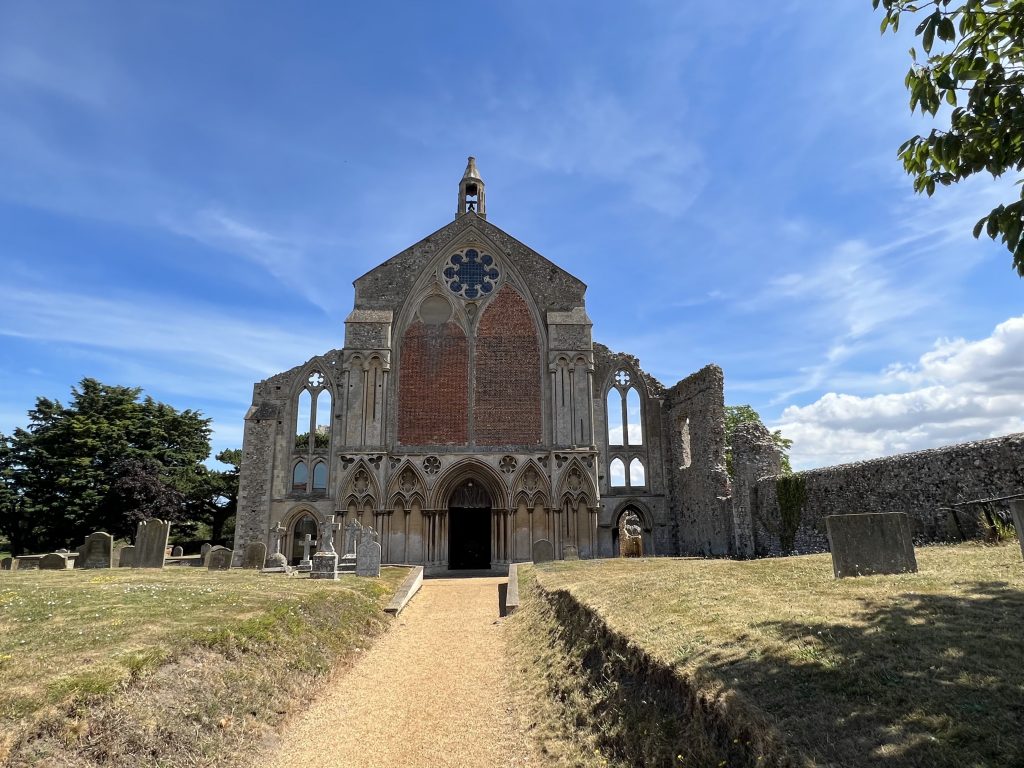 The twice-yearly Cromer Pier Show (www.cromerpier.co.uk) is a sharp, rapid, beautifully judged mixture of song and dance and repartee, led by Olly Day and vastly enjoyed by a full house of all but 500 people; the sense that it's all taking place above the lashing sea is thrilling. This and then a brisk walk back above the changing waves, under a cloudless sky. The Summer Show continued until 30 September 2023, while this year's Christmas show opens on 25 November until 30 December and is just as dazzling. We're taking our older grandchildren to it.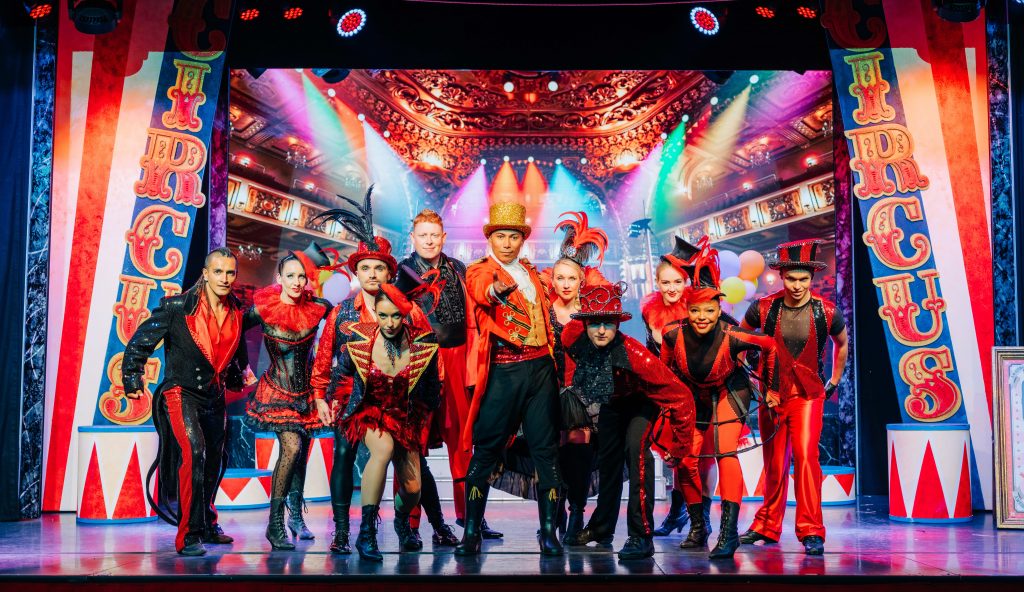 James Turrell's 'Skyspace' in the grounds of Houghton Hall (www.houghtonhall.com) is quite extraordinary. It's a room open to the sky and is utterly compelling. Sit there for a little while and a leaf will drift in and land in your lap. A little longer, and it's topsy-turvy and hypnotic. It inspired words from one of my poems: 'Grey wisps unravelling. Bottomless ocean, upside down.'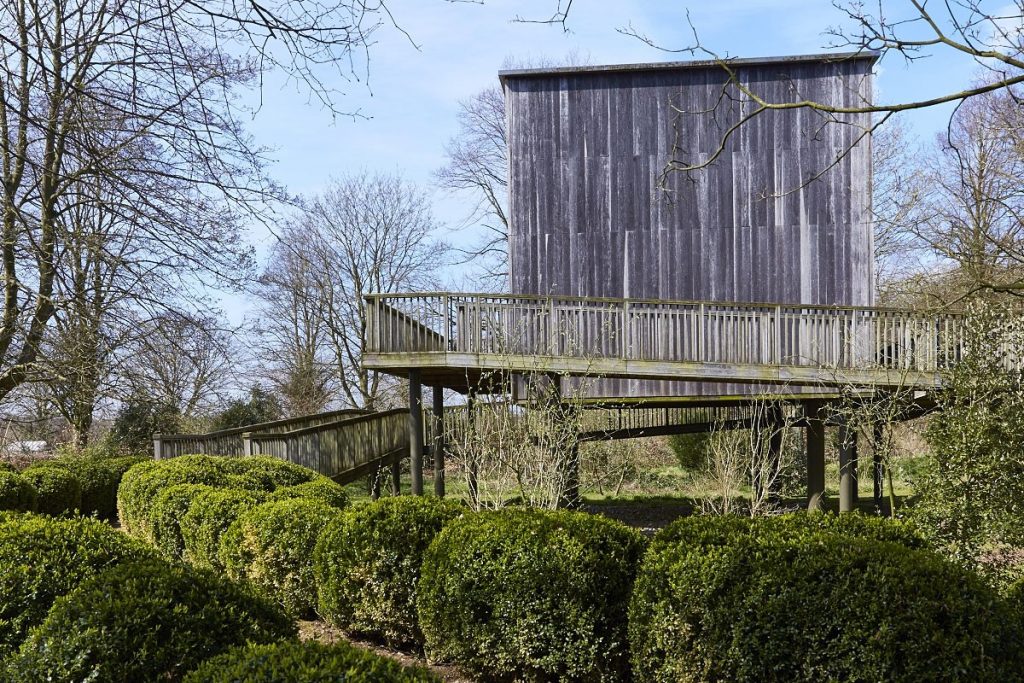 If I were to summarise North Norfolk… Clean wind from the NW or NE. Burning light. Several sky-theatres. Starscapes. So much that is deeply rooted. For all its holiday homes and caravan parks, it's still truly its own unhurried, deeply layered place.
Kevin's selected poems are The Mountains of Norfolk and his Seahenge sequence is accompanied by Andrew Rafferty's breathtaking photographs. His collection of essays on story, music, poetry and collaboration, New Leaves on an Old Tree, is published by Henry Layte at Propolis.