Fruits of her labour
22nd May 2023
Jane Steward's new book provides a definitive guide to growing and cooking medlars, discovers Sarah Hardy
Medlars are the sort of thing you've heard of but perhaps don't know exactly what they are. In a nutshell, they are a fruit, are related to the apple family but perhaps taste more like a date, are brown and are harvested late, usually from the end of October. They were, in times gone by, very popular as they are nice and sweet, but, as they bruise easily, dropped out of fashion as they didn't travel so well.
Everything you have ever wanted to know about them, including 30 recipes, is packed into a charming book written by Jane Steward, surely the world's leading authority on this perky fruit. The book, published this April, is called Medlars – Growing & Cooking.
Jane, in her early 60s, is originally from London, and has lived in the countryside near Cawston for the past 10 years where she has planted more than 100 medlar trees in her six-acre garden, which she uses to create various products, under her Eastgate Larder label.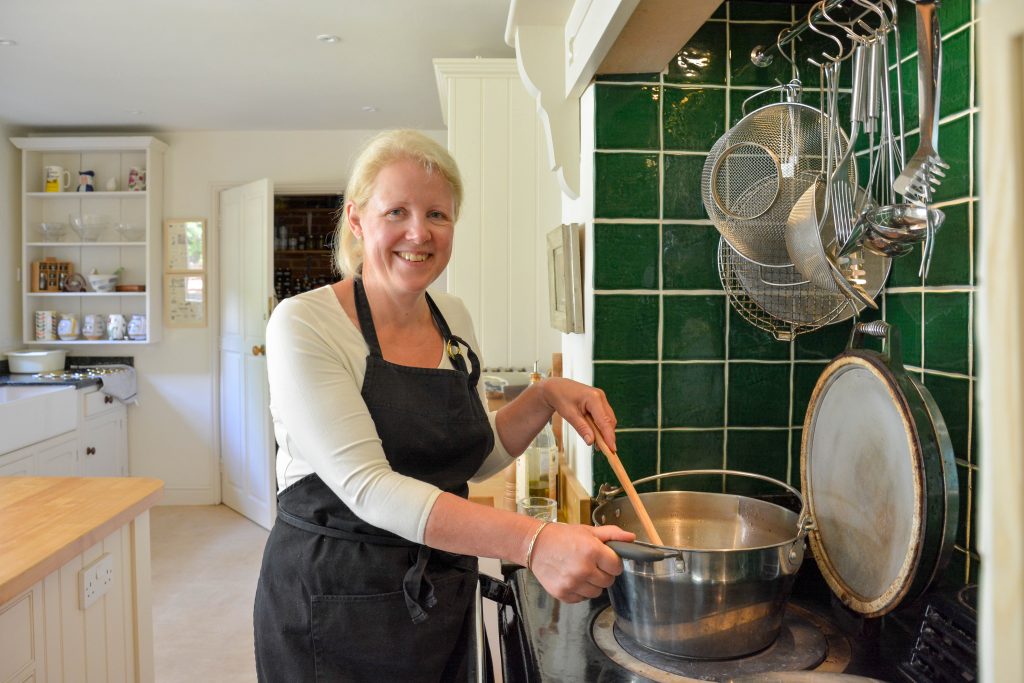 Her love affair with the fruit started when she spotted a medlar tree in her husband's garden in Cambridgeshire, and when they moved to Norfolk, she decided to plant some for herself, freely admitting that they are relatively hassle free, saying: 'They are easy to grow and very undemanding of the gardener.'
When Jane moved to Norfolk, she was a busy executive leadership coach, helping high flyers reach even greater goals, but life took a slightly different turn in 2015 when a routine screening detected stage one bowel cancer.
She explains: 'It was the trigger to start thinking about a different lifestyle, a change of pace.' Almost without realising, her recuperation saw her cooking more, using medlars from the garden in particular, and she perfected recipes for both a jelly and a spicy chutney. Her first foray into selling her produce was at Aylsham Show in 2016 and now she sells all over the country as well as in several well-known delis in Norfolk such as The Norfolk Deli in Hunstanton, and Jarrold's in Norwich.
Now Jane makes up to 6000 jars of her flagship product, her jelly, if the harvest is good enough, and she also has access to further medlar trees and their bounty across the region. She does everything herself, from picking the medlars off the trees to labelling the jars. 'It's handmade and homemade,' she laughs. She started in her own kitchen but in 2018 converted an old outbuilding into a working kitchen, to separate business and home life. 'It was needed!' she says.
As testament to her hard work, the orchard was awarded National Collection Status by Plant Heritage in 2020.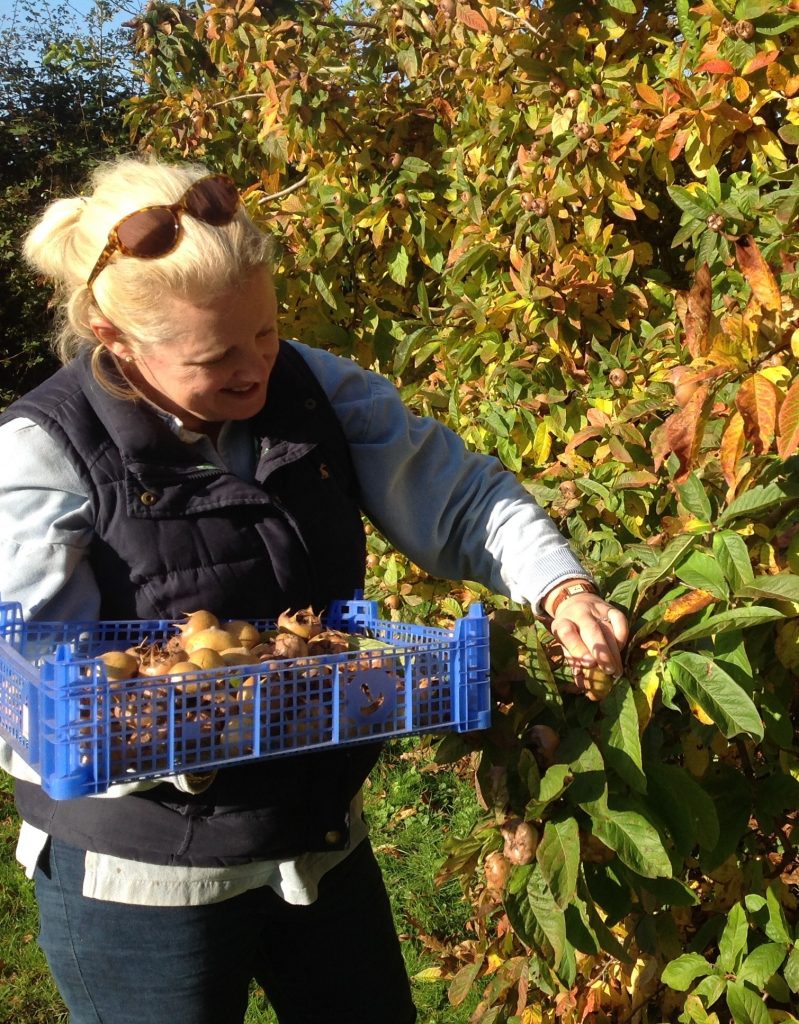 Jane also enjoys collaborating with others, creating a medlar gin liquor with Jonathan and Alison Redding of Norfolk Gin, and she produces bespoke products for Holkham and Flint Vineyard in the Waveney Valley.
Medlars, once ripened, can be simply tucked into as you would another fruit, although Jane enjoys cheese as an accompaniment to her jelly. 'It is particularly good with Baron Bigod or Comte,' she reports, adding: 'And it goes very well with a Bray's Cottage pork pie, and the flesh is lovely with yogurt, for breakfast.'
Recipes in her book, which took Jane just a matter of months to complete last year, are as diverse as medlar sticky toffee pudding, a salted medlar curd ice cream, a medlar vinegar, medlar and walnut loaf and an ambitious pheasant dish.
Jane is a very articulate, fascinating woman who often gives talks on her specialist subject, so if you get the chance, do catch one. She has a series of book signings planned to promote her new book which is available in local bookshops including the Book Hive in Norwich and Aylsham. Keep an eye on her social media channels, and www.eastgatelarder.co.uk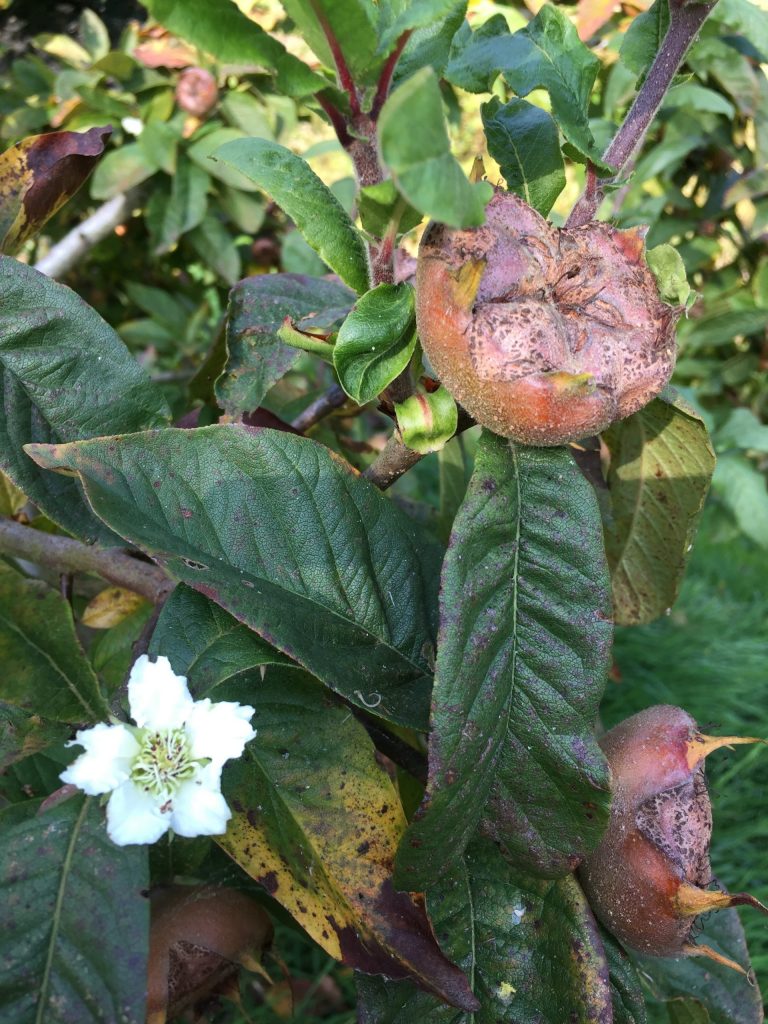 Medlars – Growing & Cooking by Jane Steward, Prospect Books £10
A medlar miscellany
Best description of a medlar: a date that has sucked on a lemon
How to pick a medlar: pick it before it is fully ripe and let it soften for a couple of weeks
Nutritional benefits: they are full of fibre, vitamins A and C, iron and those all-important polyphenols