The summer reading guide for all ages
17th June 2023
The team at The Holt Bookshop share their pick of new and recent releases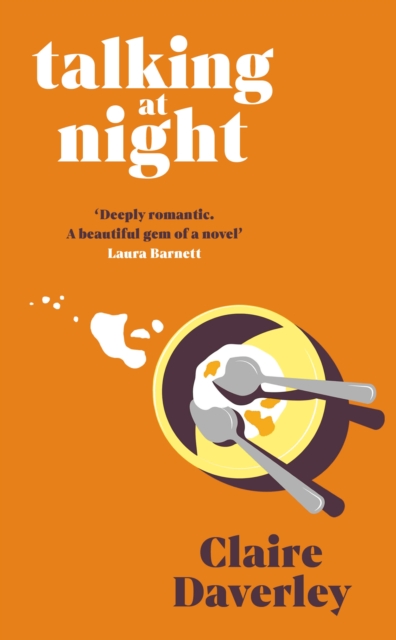 Talking at night by claire daverley
Michael Joseph, hardback £14.99 (published on 6 July)
Will and Rosie meet as teenagers. They're opposites in every way. She overthinks everything; he is her twin brother's wild and unpredictable friend. But over secret walks home and late-night phone calls, they become closer – destined to be one another's great love story. Until, one day, tragedy strikes, and their future together is shattered. But as the years roll on, Will and Rosie can't help but find their way back to each other. Time and again, they come close to rekindling what might have been.
A dazzling debut novel, it's a love story which feels so achingly real that you miss the characters when you stop reading.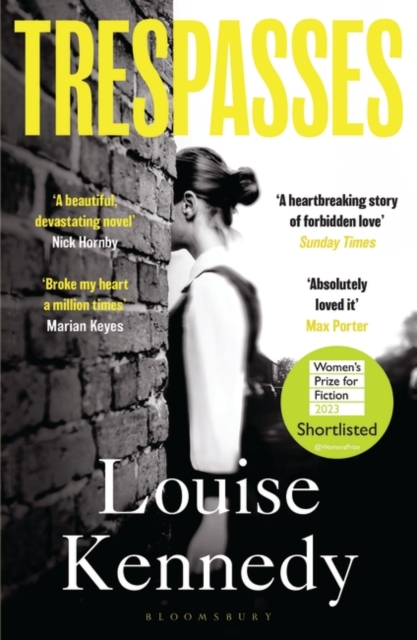 Trespasses by Louise Kennedy
Bloombury, paperback £8.99
There is nothing special about the day Cushla meets Michael, a married man from Belfast, in the pub owned by her family. But here, love is never far from violence, and this encounter will change both of their lives forever. As people get up each morning and go to work, school, church or the pub, the daily news rolls in of another car bomb exploded, another man beaten, killed or left for dead. In the class Cushla teaches, the vocabulary of seven-year-old children now includes phrases like 'petrol bomb' and 'rubber bullets'. And as she is forced to tread lines she never thought she would cross, tensions in the town are escalating, threatening to destroy all she is working to hold together. Tender and shocking, Trespasses is an unforgettable debut of people trying to live ordinary lives in extraordinary times.
Winner of the British Book Awards for Debut fiction, intense and honest, this book will break your heart.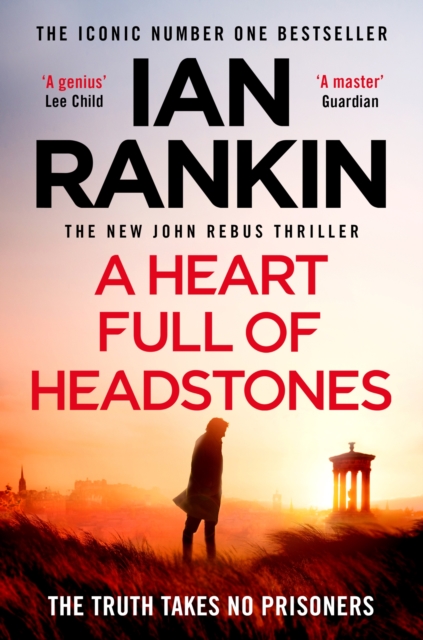 A Heart Full of Headstones by Ian Rankin
Orion, paperback £9.99
John Rebus stands accused: the once legendary detective is on trial, facing the rest of his life behind bars. How does a hero turn villain? Or have times changed, and the rules with them? Detective Inspector Siobhan Clarke tackles Edinburgh's most explosive case in years, as a corrupt cop harbouring huge secrets goes missing. But is her loyalty to the police or the public? And who can she trust when nobody is truly innocent – including her former mentor Rebus – and a killer walks among them?
John Rebus is one of crime fictions greatest heroes, and Ian Rankin as usual does not fail to deliver a gripping summer read.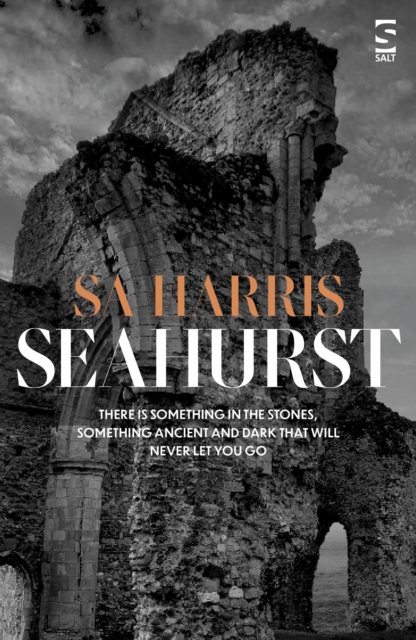 Seahurst by SA Harris
Salt Publishing, paperback £10.99
Evie Meyer and her son Alfie flee from her abusive partner Seth to spend New Year with her half-brother Luke at their late father's summer home on the Suffolk Coast, only to find Seahurst abandoned and Luke missing. Evie searches for her brother, filled with a deepening dread that something is very wrong at Seahurst and their father's death may not have been suicide after all. As Seahurst's ancient and sinister secrets unfurl around her, Evie fears the souls of the dead will soon claim another terrible revenge.
An atmospherically creepy ghost story that will have you hiding under the covers, from local author Sally Harris.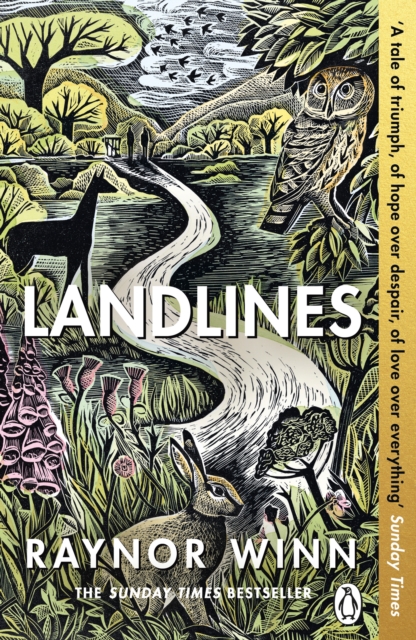 Landlines by Raynor Winn
Penguin, paperback £10.99
Join Raynor and Moth on their remarkable 1000-mile walk from Scotland to the South West Coast Path in this powerful account of our country's land, and the people that make it. An inspirational story of love and endurance out in time for the summer in paperback, by the author of The Salt Path.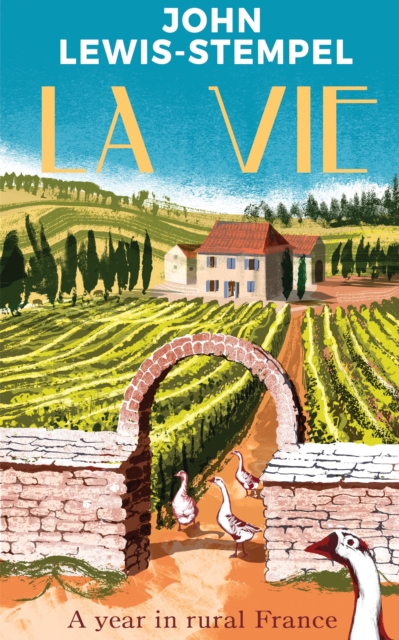 La Vie by John Lewis-Stempel
Doubleday, hardback £16.99
For many years a farmer in England, John Lewis-Stempel yearned once again to live in a landscape where turtle doves purr and nightingales sing, as they did almost everywhere in his childhood. He wanted to be self-sufficient, to make his own wine and learn the secrets of truffle farming. And so, buying an old honey-coloured limestone house with bright blue shutters, the Lewis-Stempels began their new life as peasant farmers. Over that first year, Lewis-Stempel fell in love with the French countryside, living the good life – or as the French say, La Vie. Warm and vividly beautiful, it immerses the reader into French country living at its best.
And a couple of reads for younger readers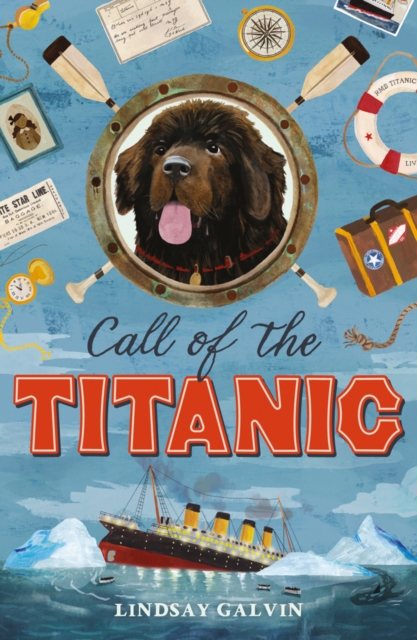 Call of the Titanic by Lindsay Galvin
Chicken House, paperback £7.99
From the bestselling author of Darwin's Dragons and My Friend the Octopus comes an exciting historical adventure – with a touch of magic – set aboard the Titanic.
Young cabin steward, Sid, is proud to be working on the Titanic, the greatest ship ever built. Clara dreams of adventure too, but she's a stowaway in the hold of a much smaller boat, Carpathia. Here she meets the biggest, best dog she's ever known: Rigel, who is on his way to be reunited with his owner. None of them could have imagined how they would need each other one ice-cold terrible night – or that an extraordinary sea creature might also answer their call.
A new spin on the sinking of the Titanic, a touching animal friendship lies at the heart of the story, as well as hints of mythology. The book showcases Lindsay Galvin's trademark combination of exciting adventure, real-life history and a magical twist.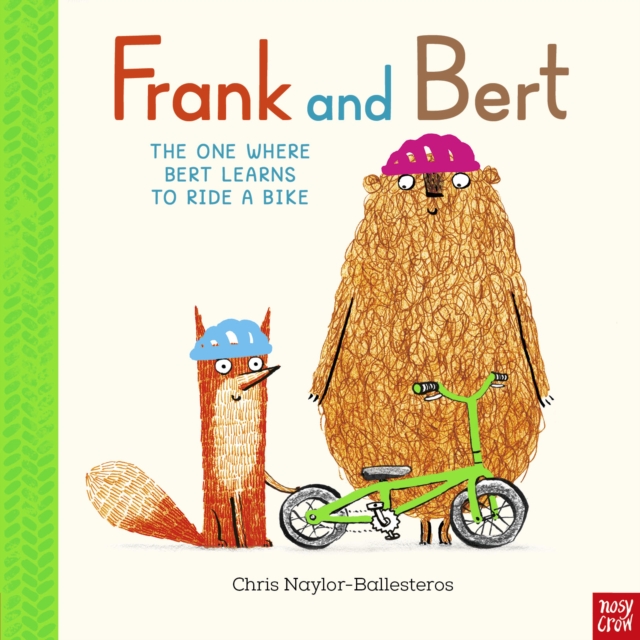 Frank and Bert: The one where Bert learns to ride a bike by Chris Naylor-Ballesteros
Nosy Crow, paperback £7.99
The hilarious fox and bear double act are back for a second adventure. Bert is certain he can ride his bike as well as Frank, but he is very wobbly! And even when they both try riding Frank's bike, it still goes very wrong! Will the best friends make it all the way down from the big hill? Of course! All they need is a little bit of confidence and trust in each other!
This warm and entertaining story about friendship is guaranteed to get children giggling!
The Holt Bookshop is an independent bookshop based in Lion House Court in the heart of Holt. Find out more at www.holtbookshop.co.uk