Straight to the Point
2nd August 2022
Wildlife presenter and author, Ajay Tegala, has just published his first book 'The Unique Life of a Ranger', recounting his experiences working as a National Trust ranger on Blakeney Point, part of Blakeney National Nature Reserve. Amanda Loose gets the lowdown
What sparked your interest in the natural world?
Growing up in Market Deeping, south Lincolnshire, I loved time outdoors watching birds by the river Welland and also watching nature programmes on television. I remember being fascinated by a documentary about wild swans then later enjoying 'Bill Oddie Goes Wild' as a teenager.
How did you get started as a ranger?
I began volunteering at two reserves near home aged 15, which set me off on a mission to become a wildlife warden. Everyone had two bits of advice: 1) you'll never be rich, but the work is very rewarding; 2) get a relevant qualification and a range of experience. So, during my degree at Nottingham Trent University, I undertook a placement year. I applied to a range of sites, thinking the coast would be a good place to broaden my experiences and get immersed in fantastic nature.
I began my volunteer placement year with the National Trust at Blakeney National Nature Reserve in summer 2009. Then I completed my final year of study. After a year with a couple of seasonal contracts at different reserves, I became an assistant ranger on Blakeney Point itself, in spring 2012. This led to me becoming the full-time ranger the following year, working there up until 2018.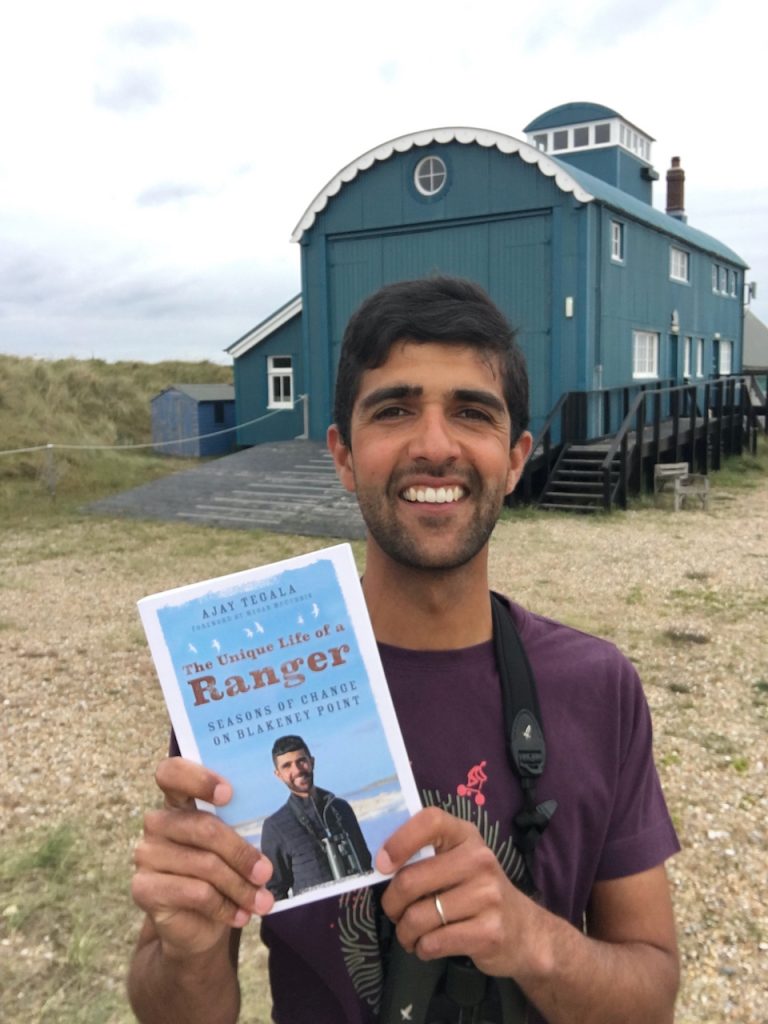 Did you actually live at the Point?
Oh yes, I spent multiple seasons living on the Point in the former Lifeboat House (pictured above). Myself and the two seasonal rangers would move out there just before Easter and live there through to October. It's a Victorian building full of character, clad in its iconic blue corrugated metal and predominantly wooden inside with a distinctly nautical feel. Being out on the Point from early spring through to autumn is such a wonderful experience: watching the wildlife change with the seasons, the tides, and the weather – so many surprises, so much beauty – and plenty of solitude too.
What were the challenges and rewards?
Watching the Grey Seal rookery (breeding colony) grow and grow each winter was an absolute highlight: hundreds of adorable pups and a beach full of blubber! In the spring and summer, ground-nesting birds are the main responsibility: the rare terns from Africa and waders like the Ringed Plover. Keeping them safe was a challenge because they face so many threats. We and our dedicated volunteers worked very hard to prevent accidental human disturbances, such as dogs off leads and people walking too close to nests of chicks.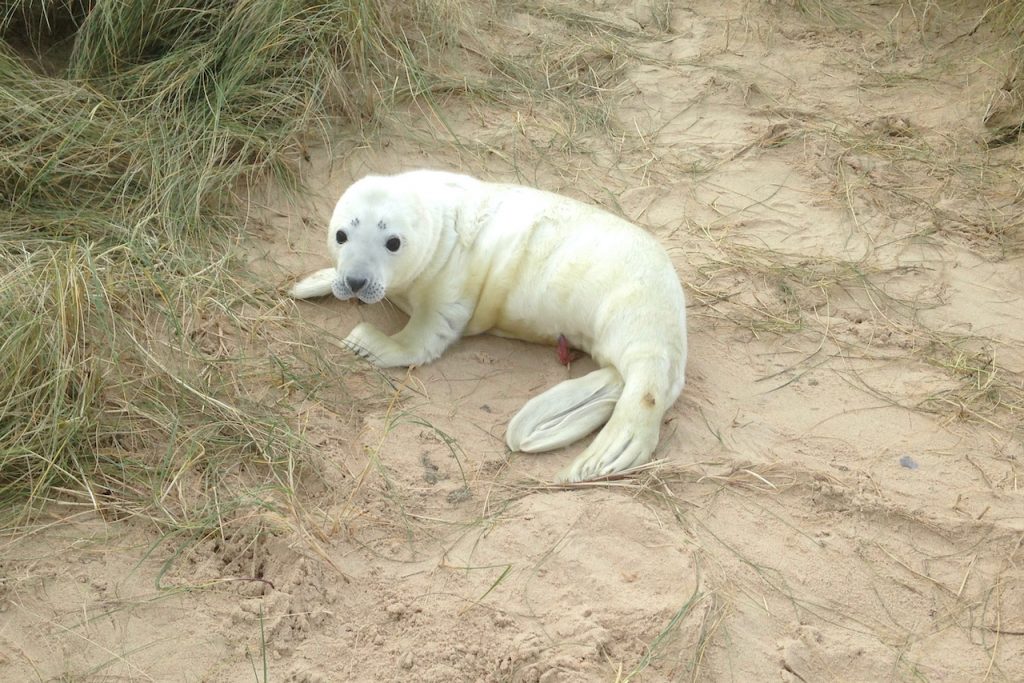 Then there were natural threats, from tidal flooding to unseasonal weather, availability of the sand eels and young herring the terns feed on and, of course, a long list of potential predators, from numerous other birds to various mammals. But the ultimate reward is seeing Sandwich and Little Tern chicks learning to fly and watching Oystercatchers learn to pull worms out of the mud.
What is your biggest highlight from your time at the Point?
As well as meeting some inspirational people, it has to be the annual Sandwich Tern nest count. We naturally kept disturbance to a minimum, but would carefully enter the colony once to count the eggs in mid-to-late May. There could be up to 4,000 densely-packed nests on the sand and shingle. It is like entering another world, the sound of them calling above your head and the fishy smell of guano (seabird poo). Unforgettable!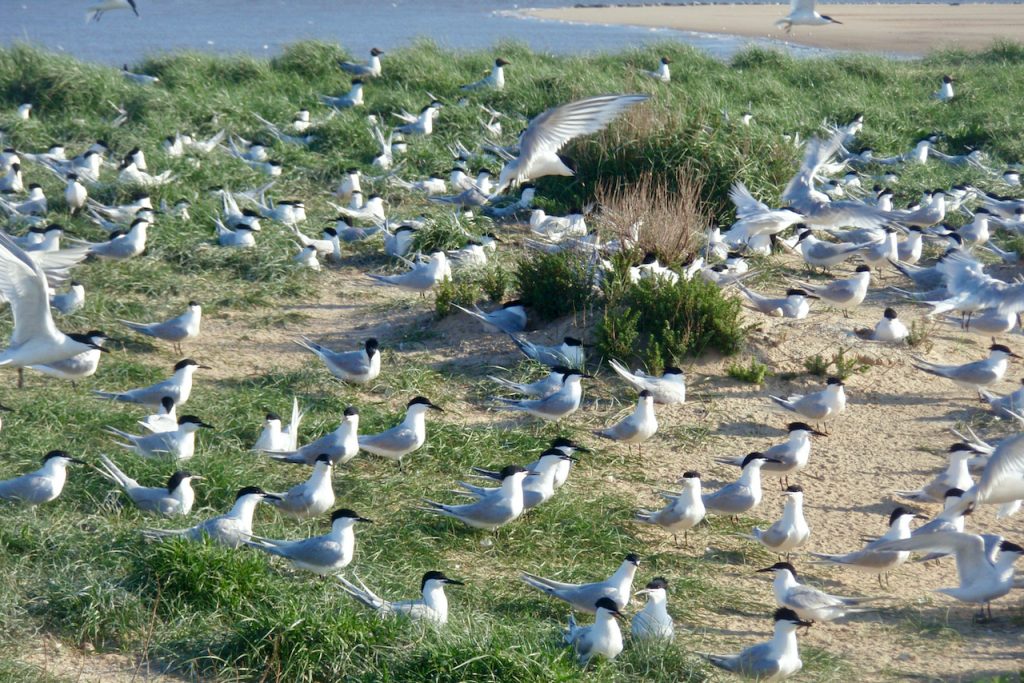 Why did you decide to write about your time at the Point?
I've always struggled to summarise what life out on Blakeney Point is like. Protecting and monitoring wildlife on an important nature reserve is such a privilege and the role has a diversity of dimensions. Always having enjoyed writing, during the 2020 and 2021 lockdowns I had the chance to tell the story in detail. I strongly believe that spreading conservation messages and caring for the environment is so important. It's my mission.
What are you doing now?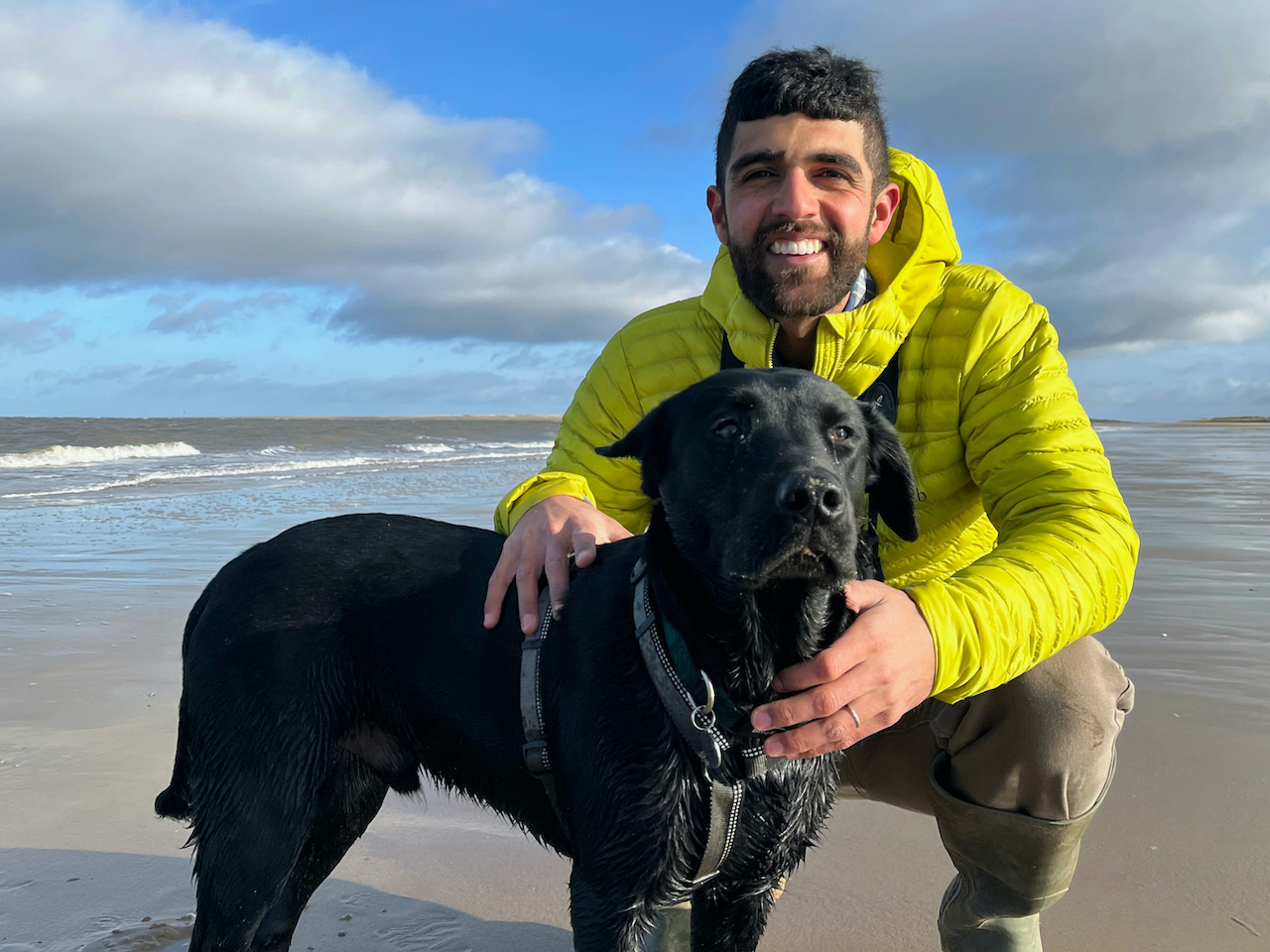 I still work for the National Trust, now at Wicken Fen near Cambridge. I work alongside a great team of colleagues plus 40 Highland Cattle and over 100 Konik ponies that graze the nature reserve for maximum biodiversity. I live in a remote part of the Cambridgeshire Fens, with my spouse and our black Labrador, right near the Norfolk border actually… so we often visit the coast and enjoy keeping in touch with Blakeney.
The Unique Life of a Ranger by Ajay Tegala will be published on 4 August by The History Press, £16.99 www.thehistorypress.co.uk