Shelf help: recent reads
15th November 2020
The NNL team share some of their top picks
A Theatre for Dreamers by Polly Samson
(Bloomsbury Circus, £14.99)
In 1960, the beautiful and unspoilt Greek island of Hydra was a magnet for a circle of writers, painters, musicians and poets, including the singer/poet Leonard Cohen. Polly Samson sets her novel against this Bohemian backdrop, when a teenage girl and aspiring writer, Erica arrives to stay with her boyfriend, Jimmy.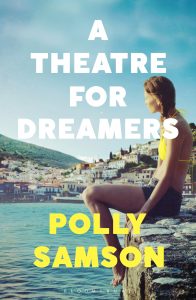 Mourning the recent loss of her mother, Erica throws herself into the tangled web of complex relationships, creative feuds, and the hedonistic lives of the artists. There are ravishing descriptions of island life, with white-washed houses, crumbling stone walls, scented jasmine and spectacular sunsets but despite the idyllic setting, the book exposes the fragile egos, patriarchal structures and harsh realities of life in a kind of paradise.
It's a fascinating snapshot of a moment in time, evocatively written, and while the characters are not necessarily likeable, they are intriguing. I enjoyed being transported from Covid-torn UK to the sun-drenched shores of this little Greek island, even if I wouldn't want to share my sun lounger with the protagonists!
Fiona Cumberpatch
Meet Me At the Museum by Anne Youngson
(Black Swan, £8.99)
When Tina Hopgood, a farmer's wife from Suffolk, writes a letter to a man she's never met at a Danish Museum, she doesn't expect a reply. When Anders Larsen answers it, neither does he. So begins this novel in letters and their burgeoning friendship. But then Tina stops writing.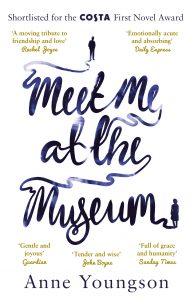 Shortlisted for The Costa First Novel Award, Meet Me At the Museum is a gentle but deeply moving tale of love and second chances. It also features a beautifully detailed visit to Warham Camp.
Amanda Loose
Sisters by Daisy Johnson
(Jonathan Cape, £14.99)
I've heard nothing but praise for Daisy Johnson's new novel, Sisters. It's a haunting story of sibling love and envy, as we follow the lives of sisters July and September after they move to an old, remote family house in North Yorkshire.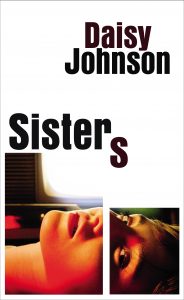 As both girls navigate the paths of adolescence in these new, unsettling surroundings, we're promised a dark, atmospheric read that's "taut, transfixing and profoundly moving". Everything you'd expect from the youngest ever shortlisted author for the prestigious Man Booker Prize (Daisy was just 27 when she was tipped to win for her debut work Everything Under).
Harriet Cooper
Oystercatchers by Susan Fletcher
(Harper Perennial, £10.99)
I confess I'd never heard of Susan Fletcher and picked this up only because a friend had sent it to me. I was instantly hooked. Fletcher's writing is remarkable – poetic, dark and powerful. Moira spends her evenings sitting beside her younger sister Amy, who lies in a coma in hospital. As she recalls their childhood and revisits her life, emotional bombshells await.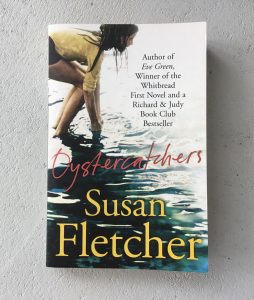 And if that isn't enough, North Norfolk is the setting for many of Moira's memories. If you can't find a new copy, it's definitely worth sourcing a second-hand edition.
Alison Huntley
Where the Crawdads Sing by Delia Owens
(Corsair, £8.99)
My lockdown win is that I've had time to catch up on my reading, and this is one of the most exquisite novels I've read in a very long time.
Kya Clark has lived alone in a cabin on the North Carolina marshes since she was a girl, isolated but at one with nature and the gulls she befriends, cut off from the townspeople, who call her the 'Marsh Girl'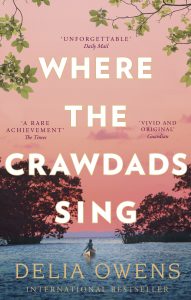 Kya grows into a beauty and attracts the attentions of two young men. But when handsome local, Chase Andrews, is found dead, Kya becomes a suspect. It's a powerful and moving tale – I stopped reading it for a day because I didn't want it to end.
Amanda Loose
The Lonely Beach Hut by Andy Kemp
(Olympia Publishers, £5.99)
Inspired by her walks on Norfolk and Suffolk beaches, local author Andy Kemp has created The Lonely Beach Hut, falling down and forgotten by those having fun at the far end of the beach, wondering if he will ever have friends, a family and a dog of his own.
I sent this to my four-year-old nephew, James, and it was an instant hit. He reported back: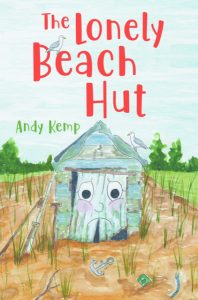 "I love going to the beach and thought it was fantastic. I liked the old beach hut when he needed mending and wanted to give him a kiss and tell him not to worry when he was sad. I also liked him when he was mended because he was happy, so it made me happy.
"I liked that the book had a digger building the new beach huts [surprise, surprise!] and would like to build a beach hut of my own one day."
Amanda Loose and James
An American Marriage by Tayari Jones
Oneworld, £8.99
Life is good for newlyweds Celestial, an artist, and Roy, a young executive, in Atlanta. But their happiness is short-lived; on a night away, Roy is arrested, and later sentenced to 12 years in prison, for a crime his wife knows he didn't commit.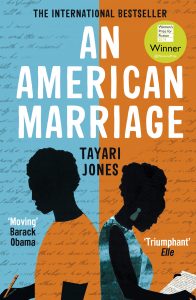 This award-winning novel movingly explores love and loss, family and friendship, and crucially, racial injustice and its profound effects. I've almost finished Tayari's latest novel, Silver Sparrow – I thoroughly recommend adding both to your to read list!
Amanda Loose
Tidelands by Philippa Gregory
Simon & Schuster, £8.99
Set against the backdrop of the English Civil War, Tidelands tells the story of Alinor, a healer mid-wife abandoned by her husband and struggling in poverty to raise her children without being branded a witch.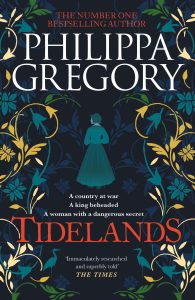 After rescuing a humble priest from the treacherous marsh, she discovers he is a spy for the King but falls in love with him, which is fraught with danger and arouses envy in her rivals and fear among the villagers.
A tale about ordinary folk instead of royalty, everything points to a series about Alinor and her family.
Rachel Beecroft
The Secret Seaside Escape by Heidi Swain
Simon & Schuster, £7.99
Published in April, local author Heidi Swain's 10th novel, has proved to be an ideal lockdown read. Romance, the coast, need I say more…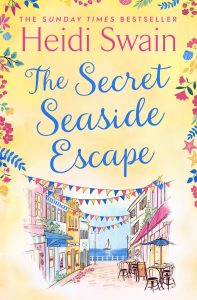 Following a shocking discovery, Tess Tyler escapes from her high-pressured job working for her father, to the seaside town of Wynmouth on the North Norfolk coast, where she used to holiday as a child. Tess settles into life in the town, making friends and growing close to barman, Sam. But the past and its secrets don't always stay in the past…
The Secret Seaside Escape does what it says – it offers sheer escapism, and a cast of characters I hope we'll hear from again!
Amanda Loose