Season's readings!
16th November 2021
Bestselling local author Heidi Swain knows a thing or two about festive fiction – she's written six super seasonal novels of her own. So we asked her to share eight reads to get us in the Christmas spirit!
A Christmas Carol and Other Christmas Writings by Charles Dickens
Penguin Classics, £6.99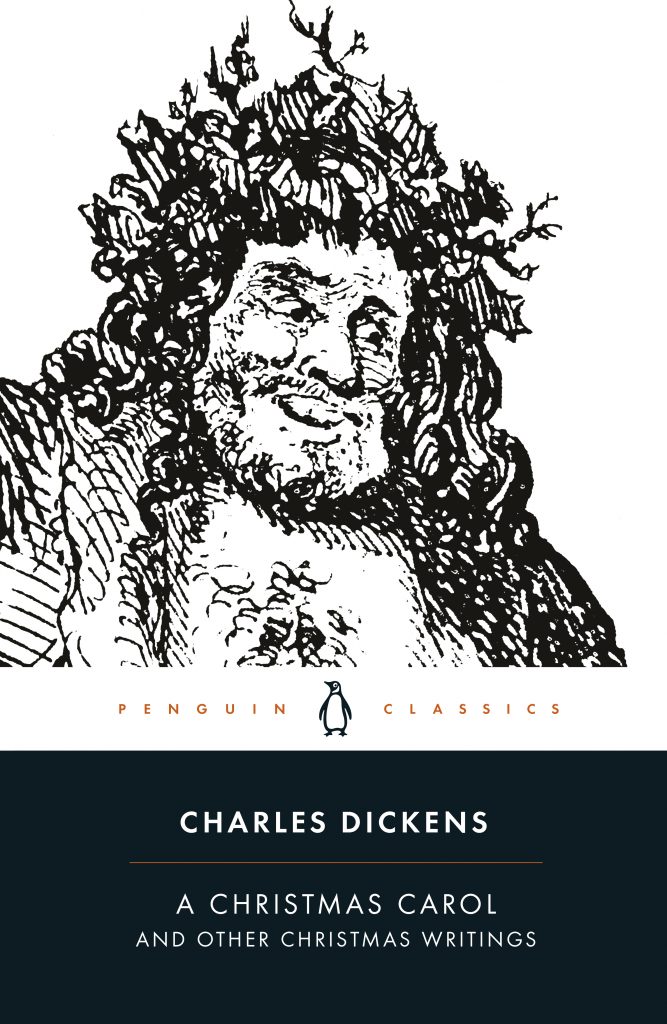 I have many traditions associated with the festive season but settling down to read A Christmas Carol on 1 December is a firm favourite.
A timeless classic which immerses us in the past, yet implores us to cherish the present in order to create a happier and more fulfilling future is always going to strike a chord, but especially at Christmas when we're in danger of forgetting what the celebration should really be about. Scrooge's transformation and subsequent redemption is the gift that keeps on giving! Buy a copy for yourself and a friend or relative. It's the perfect seasonal read.
One More Christmas at the Castle by Trisha Ashley
Bantam Press, £14.99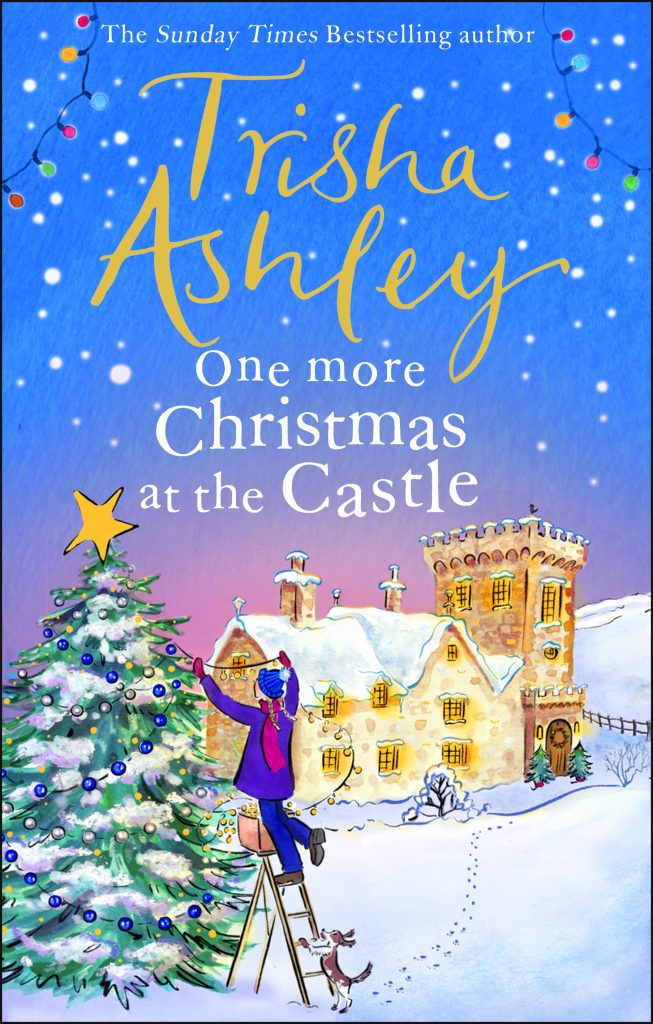 I adore my Trisha Ashley collection, but her festive reads all have an extra sprinkle of magic scattered throughout the pages, and this year's Christmas addition, One More Christmas at the Castle, is no exception.
Employed by elderly widow Sabine, to create a seasonal celebration to remember at remote Mitras Castle, Dido and Henry who run Heavenly Houseparties have no idea what's in store. There's a whole host of family secrets waiting to be discovered and mysteries to be solved, and of course, there's a magnificent array of warming winter dishes described throughout the pages. A mouth-watering and hugely entertaining read.
The Christmas Holiday by Sophie Claire
Hodder Paperbacks, £8.99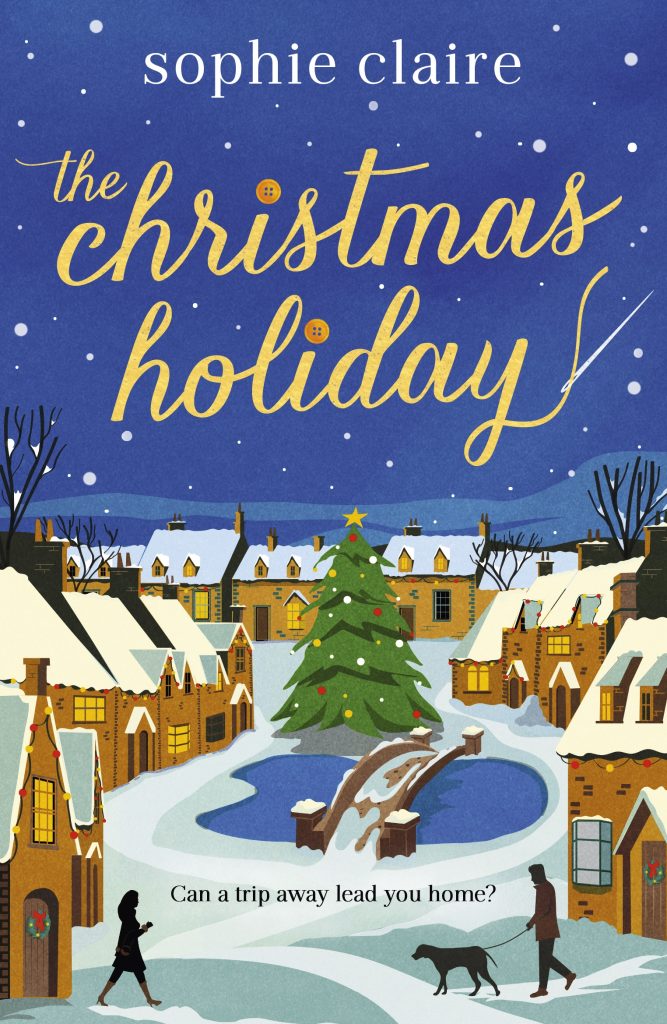 This was the title which introduced me to Sophie's books, and I've been reading and loving them ever since!
I'm an enthusiastic (but incompetent) crafter and I fell completely in love with The Button Hole, the craft shop which houses main character Evie's patchwork and quilting business. When she's employed by Jake to fit curtains in his empty house, their lives become inextricably linked. Both have their reasons for wanting to escape Christmas and a trip to Provence, purely as friends, has an unexpected but wholly satisfying outcome. If you love crafting and Christmas, this is the ideal festive read for you.
A Winter Flame by Milly Johnson
Simon & Schuster, £7.99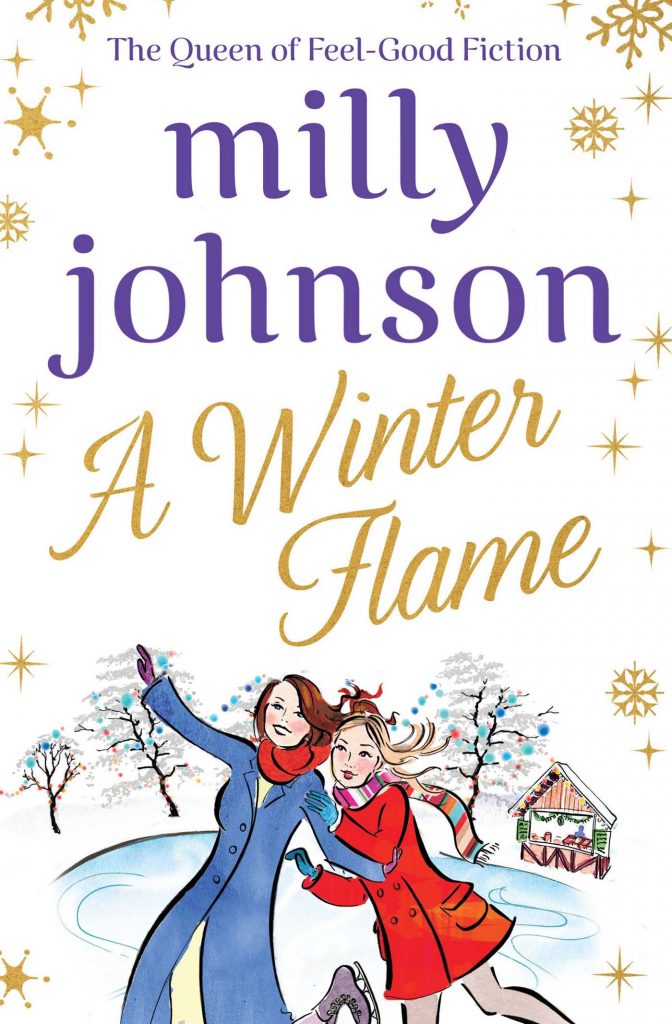 Part of the fabulous four seasons collection, A Winter Flame has the perfect festive setting – a theme park called Winterworld!
Eve has a deep-seated (and wholly justified) dislike of Christmas, so inheriting the park from her aunt with the stipulation that she has to run it with co-owner Jacques, who happens to adore the season, is a huge challenge. Obviously, I'm not going to give away what happens, but rest assured this Christmas read delivers. There's seasonal detail in abundance and a gorgeous feel-good vibe. Settle down to enjoy it with a mince pie or two and a glass of mulled wine and you'll be feeling festive in no time.
Twelve Days of Christmas by Trisha Ashley
Avon Books, £8.99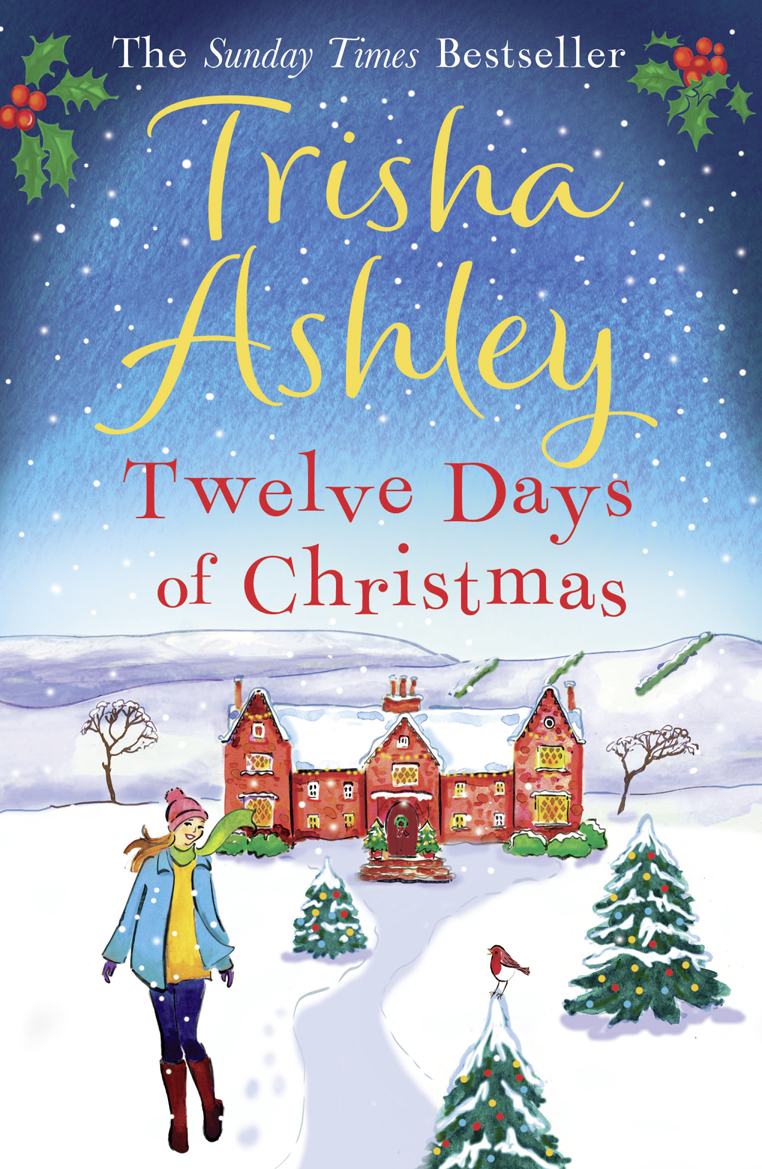 Twelve Days of Christmas is my favourite Trisha Ashley read and I know lots of festive fiction fans will agree with me!
Young widow Holly jumps at the chance to look after a remote house on the Lancashire moors during the Christmas holidays. The opportunity to spend the season alone is irresistible but nothing goes according to plan and Holly soon finds herself involved in the lives of absent house owner, Jude's relatives. When he unexpectedly returns, sparks fly and with the snow storms closing in, Holly has no choice but to stay and weather the storm. Just writing about it makes me to want to pick it up again, even though I've read it multiple times!
Christmas at the Village Sewing Shop by Helen Rolfe
E-book and available on Audible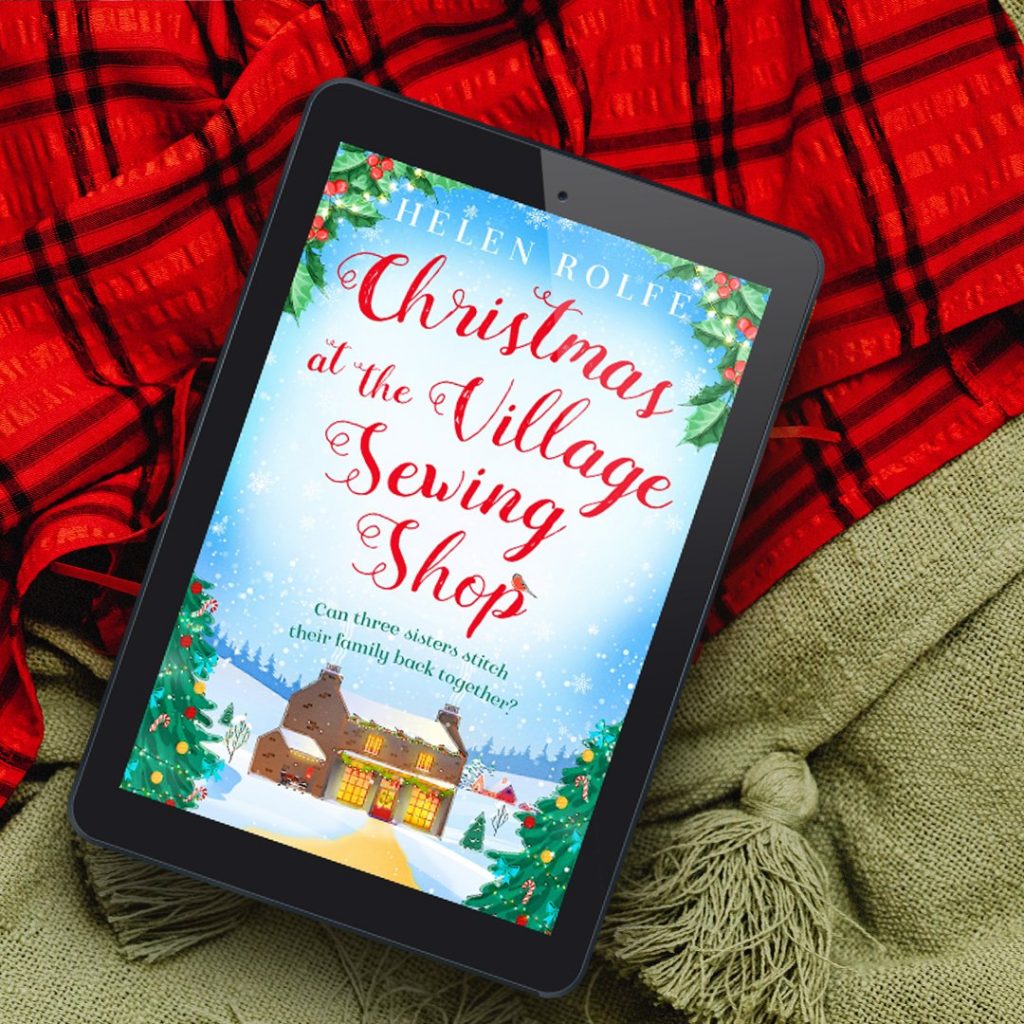 Christmas in Butterbury is all sewn up in this fabulous new festive treat from Helen Rolfe!
There's an unexpected, and initially unwelcome, homecoming for three very different sisters, who all have their own issues to get to grips with. Add into the mix, a plethora of family secrets to untangle and resolve, a pinch of perfect sewing detail in the stunning and seasonally enhanced Cotswold setting and you've got the ultimate festive read recipe. This is one village I wouldn't mind spending the winter in and I might even be tempted to pick up a needle and thread!
The Post Box at the North Pole by Jaimie Admans
HQ Digital, £8.99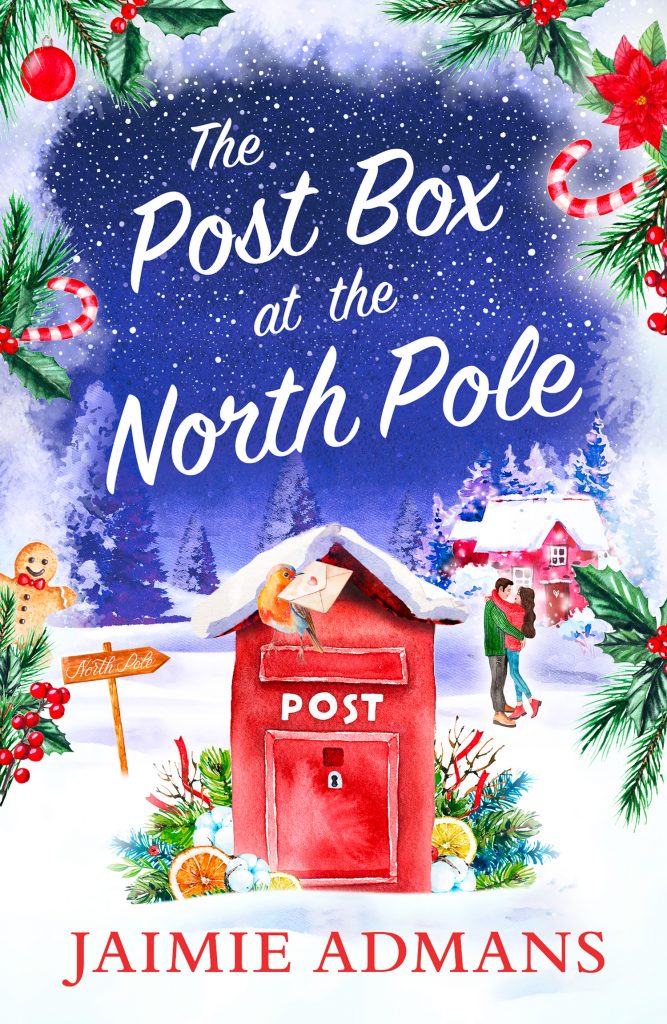 Another new release and I love it! Sasha hates Christmas but when she discovers her eccentric and estranged father has had a heart attack, she rushes off to snow covered Norway where he's been running a festive Christmas village.
Unable to get her father to slow down, she falls under the spell of local reindeer rescuer Taavi and the spectacular Northern Lights, and is soon immersed in the bags of unopened Santa mail which arrive at the village post office every day. Replying to some of them has magical and exciting results.
Pick up a copy from 25 November to discover if Christmas wishes really can come true!
The Holiday Swap by Maggie Knox
Hodder Paperbacks, £8.99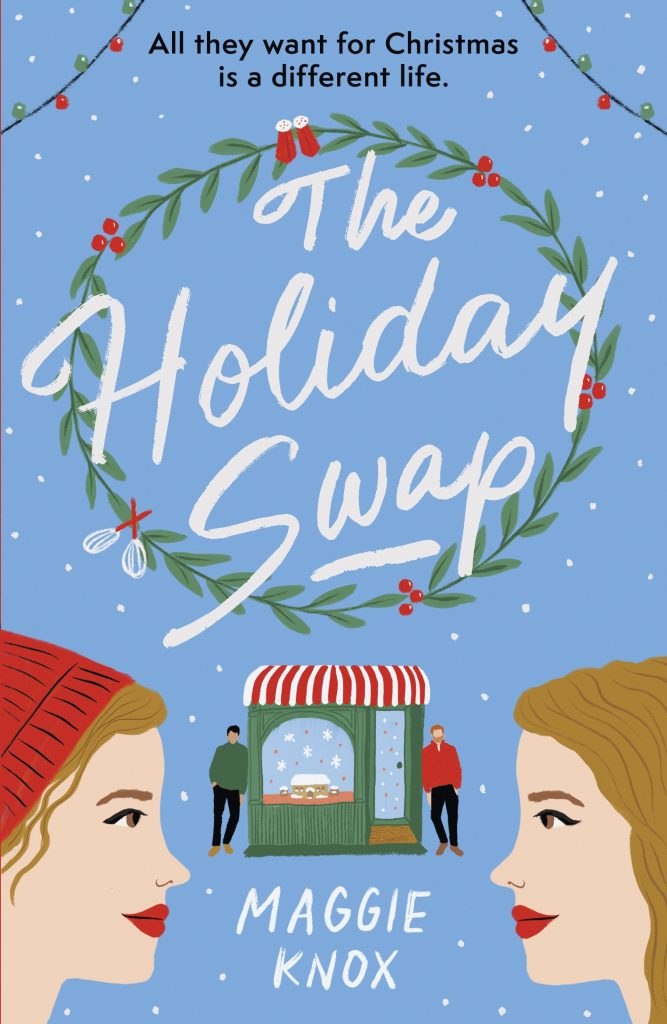 Fun and romantic, this story, which is set between L.A. and a quaint mountain town, is Hallmark movie perfect!
A bump on the head for TV chef Charlie spells disaster and so she cajoles identical twin sister, Cass, into swapping lives for a few days. Cass, who runs the family bakery back in their hometown, has her own problems and willingly agrees to let her sister take the reins on her life for a while.
It sounds like a simple fix but throw some unexpected romance into the mix and the recipe suddenly has one ingredient too many! Will it all end in disaster or get their lives back on track?
---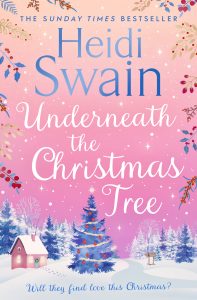 Heidi's latest novel Underneath the Christmas Tree is published by Simon & Schuster, £8.99