August reads
6th August 2021
The Holt Bookshop team share their top picks for this month
Hot on the heels of celebrating their first anniversary of trading in their new premises in Lion House Court behind the Black Apollo Coffee Shop, we asked The Holt Bookshop for their five recommends from this month's releases
West with the light by Brian Jackman
(Bradt Guides)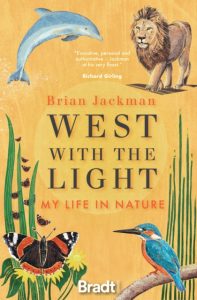 After decades spent travelling and writing about the places and wildlife that have inspired him, one of the world's most experienced naturalists has turned his focus onto the story of his inspirational life. "This is no ordinary autobiography", he says. Rippling across continents with Jackman's natural charm and hallmark stylish prose, his recollections include lively first-hand encounters with pioneering wildlife conservationists like George and Joy Adamson, Iain and Saba Douglas-Hamilton, Richard Leakey, Gavin Maxwell and Jonathan Scott. Travellers, wildlife enthusiasts, writers and anyone with a love of adventure will adore this book.
How to fly (in ten thousand easy lessons) by barbara kingsolver
(Faber & Faber)
This edition gathers together Barbara Kingsolver's vibrant and various poems, revealing an intimate side to her creative practice as yet unseen. Almost resembling a collected or selected poems, the book is divided into thematically linked sections. Sharing the natural fluidity and compassionate humanity of her prose, How to Fly will both delight Kingsolver's devoted readership and welcome a host of new readers to her luminous poetry.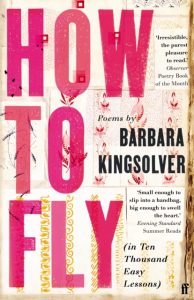 A slow burning fire by Paula Hawkins
(Doubleday)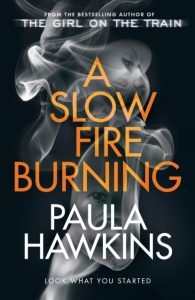 The queen of the psychological thriller is back with her best book yet. This scorching new thriller from the bestselling author of The Girl On the Train will be published on 31 August.
The Night Hawks by Elly Griffiths
(Quercus)
Dr Ruth Galloway returns to the moody and beautiful landscape of North Norfolk to confront another killer. A devastating new case for our favourite forensic archaeologist in this acclaimed and bestselling crime series. Out in paperback on 19 August.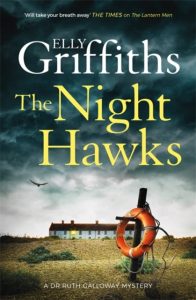 Rock Paper Scissors by Alice Feeney
(HQ Stories)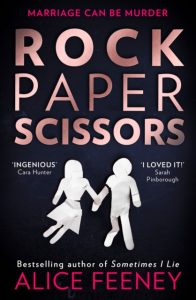 Soon to be a Netflix series from the producer of The Crown, this phenomenal new thriller from the bestselling author of Sometimes I Lie will be published on 19 August.
Ten years of marriage. Ten years of secrets. An anniversary they'll never forget. Adam and Amelia are spending the weekend in the Scottish Highlands. The remote location is perfect for what they have planned. But when their romantic trip takes a dark turn, they both start to wonder – can they trust the one they're with? Because every couple tells little white lies.
These titles will all be available in August from The Holt Bookshop, Lion House Court, Holt, 01263 715858, sales@holtbookshop.co.uk
Visit www.holtbookshop.co.uk for opening hours and to shop online