Little living
24th May 2021
Fresh air favourites and a tale or two to entertain your little nippers
A little playing…
There's nothing like having fun in the Great Outdoors; from wildlife safaris to giant obstacle courses, alfresco adventure awaits
Holkham Estate is never short on family fun, with its woodland play area, excellent cycle hire facilities and ropes course, where children (and adults) can harness up and follow a trail of discovery through the treetops. Check out their events programme for oodles of summer fun for all the family – from outdoor theatre to tractor trailer tours and more!
Mini adventurers will love Watatunga, near King's Lynn, a 170-acre wildlife reserve dedicated to the conservation of endangered species. Explore in one of the self-drive buggies while a knowledgeable guide points out all the rare deer, antelope and birds that call the woodland, grassland and lakes their home. Don't miss the new arrivals – the mountain bongo, and the white-naped and Eurasian cranes. £60 for a 1.5 hour guided four-seater buggy tour.
Sandringham Estate's newly built adventure playground takes inspiration from features around the rolling grounds, with an eight-metre-tall wooden replica of the nearby Appleton Water Tower – complete with an impressive twisting slide – as the centrepiece. There's a toddler play area, high level walkways, treehouses and new seating areas too.
A little reading…
Follow one little pink fish's underwater adventure – alongside a host of multihued sea creatures from an orange crab to a purple puffer fish – in this vibrant picture book by Norfolk-based award-winning author and illustrator Kate Read. The exquisite illustrations will captivate children – there's even a guide at the end showing you how to mix your own colours.
Boo! A Fishy Mystery by Kate Read (Two Hoots, £11.99)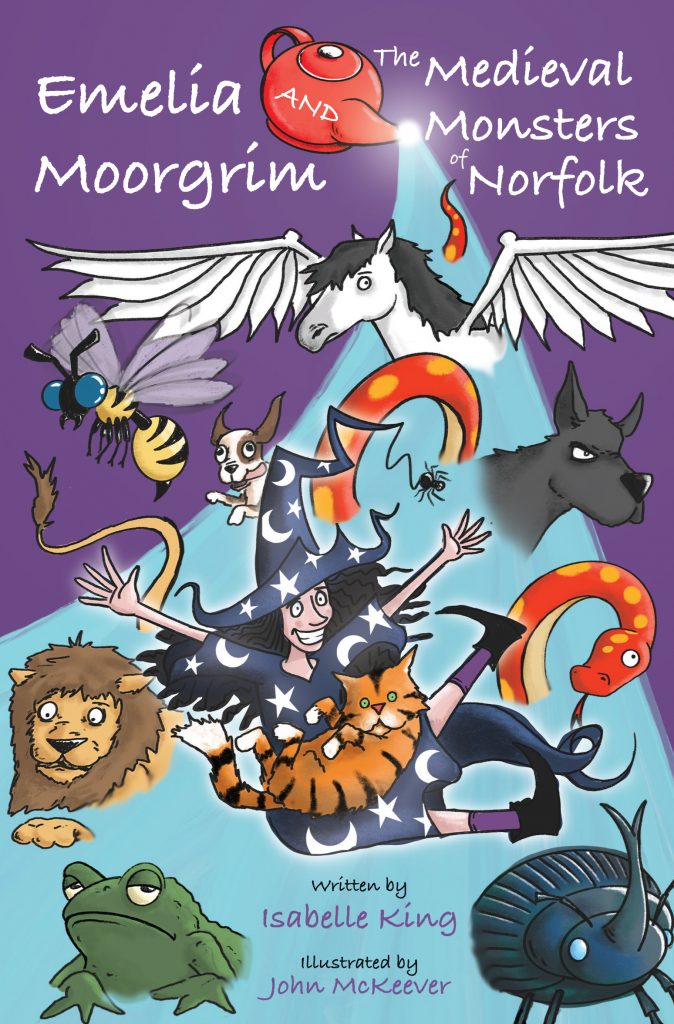 Meet the Swirly Whirly Curly Firework Bird and the Prickly Tricky Truffle Trixter… just two of the monsters who've escaped from the pages of a medieval book in the Norfolk Heritage Centre, in local author Isabelle's King's new tome about Emilia Moorgrim and her cat Monty Marmalade. Be enchanted and enraptured as the daring duo journey through time, untangling mysteries and finding these fantastical creatures along the way.
Emilia Moorgrim and the Medieval Monsters of Norfolk by Isabelle King (The History Press, £9.99)