The perfect 10
1st August 2020
Norfolk-based Heidi Swain's first novel was published in 2015. Fast forward five years, and this Sunday Times bestselling author has just published her 10th book, The Secret Seaside Escape, set in North Norfolk – the perfect summer read! Amanda Loose has a virtual catch up
You've published 10 books in five years – you must have been seriously busy. What inspires your writing?
Since signing with Simon & Schuster in 2014 I've been extremely busy, but I love the pressure of a deadline, which is just as well really!
My head is always full of ideas and more often then not, I'll be plotting and planning two or even three books ahead of what has just been released.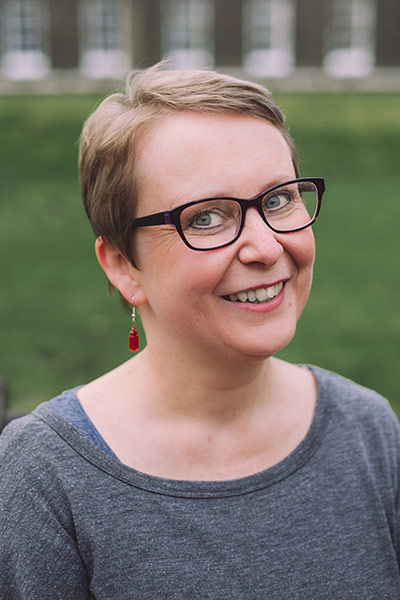 It's often assumed that writing two titles a year means producing a book every six months, but it's more complicated than that. At the moment for example, I'm promoting The Secret Seaside Escape, finishing The Winter Garden ready for publication on 1 October, writing the first draft of the summer 2021 release and mulling over ideas for the next two.
Often, I'll be writing one book and it will trigger the inspiration for the next or even the one after that. That's the joy of writing books set in the same place – a minor character will start clamouring for their own story to be told.
I also like to include themes and preoccupations of my own into my writing – Tess in The Secret Seaside Escape, for example, obviously needs to slow down and regain some balance in her life and I think that lesson can be applied to practically everyone I know!
With regards to my writing process, I always start with a notebook. I write every idea down and add more detail as the plot grows. It's never in any particular order, more a written collection of random thoughts. Next, I'll head to the laptop and start planning there, resulting (eventually) in a synopsis which is then sent to my agent and editor. Once I've got the go ahead, I then plan in more detail, using a timeline and filling up more pages in the notebook. After that, it's time to get the first draft written. That generally takes 12 to 14 weeks.
Have you always dreamt of being a writer?
Yes, I always wanted to write, but it took me an awfully long time to pluck up the courage to do it. At the launch party for my debut, The Cherry Tree Café, a friend told me that she could remember me talking about wanting to be an author when we were at school together in Swaffham. That would have been well over 20 years ago.
My big break came when I spotted the Books and The City #OneDay call for unsolicited manuscripts on Twitter in 2014. I was focused on writing novels by then and The Cherry Tree Café had been critiqued via the Romantic Novelists Association New Writers Scheme and I was determined that it would be my first published title.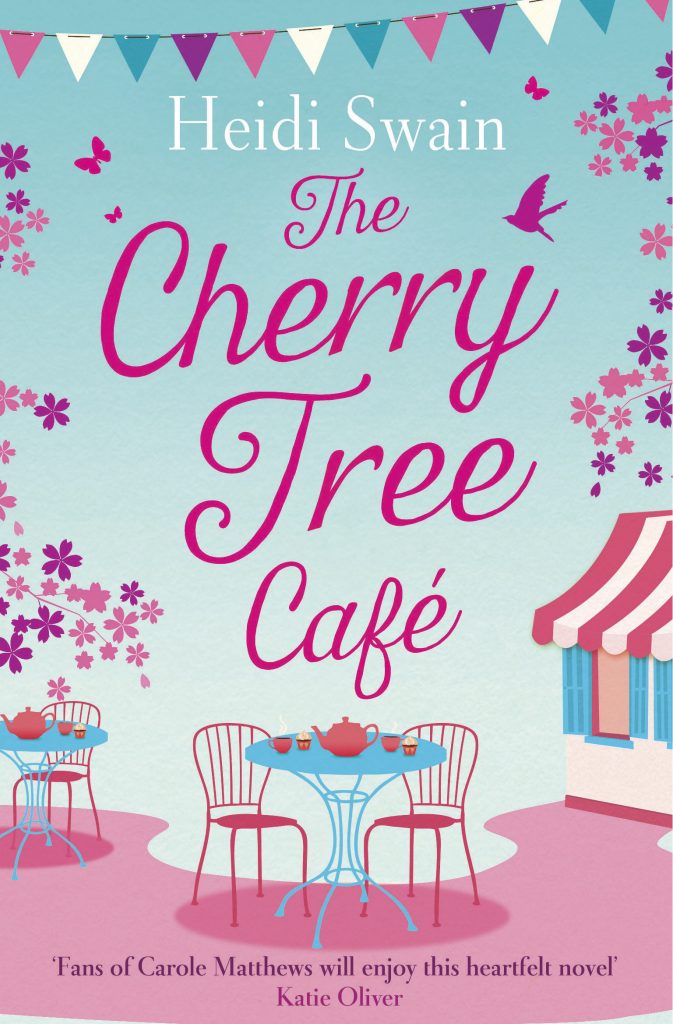 The #OneDay opportunity was perfectly timed and I thought, why not? A few weeks after the deadline, an email arrived, inviting me to London and the rest, as they say, is history!
At the time, I was working as a Teaching Assistant for children with special needs in a local school. I carried on doing that job for quite a while after I was published, but it became increasingly difficult to juggle my time in school, hours at the laptop and a family, so I took the plunge and started writing full-time. It's been a long-held dream, finally fulfilled.
Describe your novels
I describe my novels as feel good fiction with heart. My characters, the main ones at least, always have something to learn. For Tess, that was how to achieve a better work life balance, for others it's been how to enhance their lives in some way, such as by getting outside more, like the residents in Nightingale Square, or taking time out to develop hobbies or build their own businesses.
Norfolk is the setting for the Nightingale Square novels and also The Secret Seaside Escape, how does our county inspire you?
I moved to Norfolk almost 20 years ago, but I grew up on the Norfolk / Cambridgeshire border, so my roots have always been close to the county boundary.
Norfolk is such a beautiful county. The rural landscape and coastline are second to none and Norwich is such a vibrant city, with an intriguing past. There's inspiration everywhere and it's a delight being able to set my characters down, build their lives and tell their stories here with such a rich backdrop, be that urban, coastal or rural.
A day out anywhere in Norfolk always sparks off one idea or another. The setting for Nightingale Square came about as the result of a journey on a park and ride bus into Norwich!
I really enjoyed your new book, The Secret Seaside Escape – it was such a tonic to read! Thank you so much. I'm delighted you enjoyed it. Lots of people have been getting in touch during the last couple of weeks to tell me that it's been the perfect escape from their lockdown worries.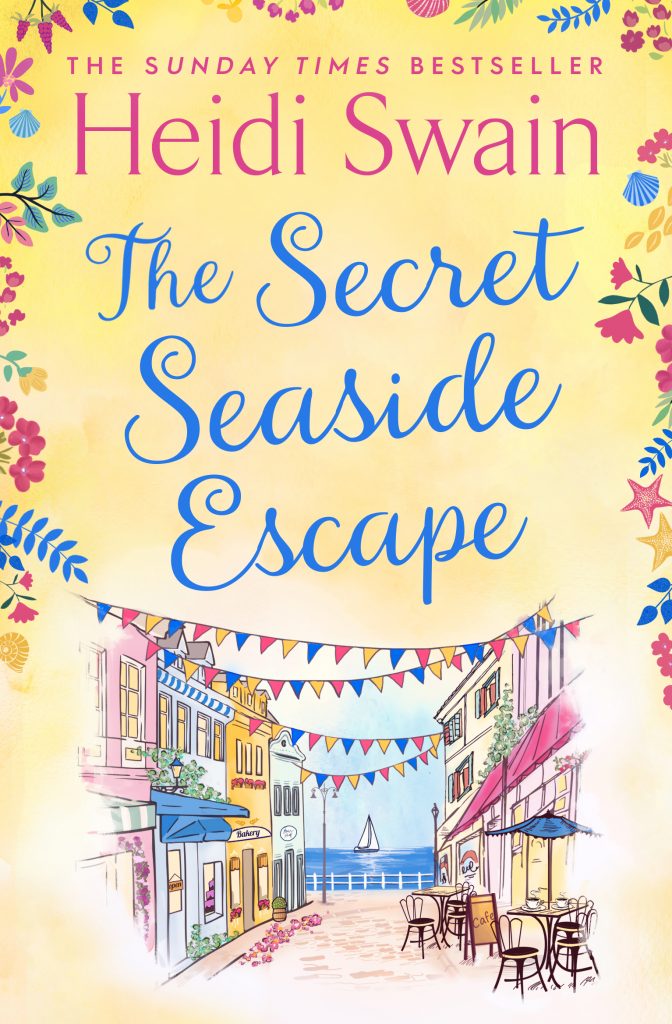 Is it the start of a new series?
I very much hope so. Lots of readers have been getting in touch to tell me that they would love to go back again, and I do have the beginnings of a new seaside book idea forming, so fingers crossed.
Happening during lockdown, what was The Secret Seaside Escape's publication day like?
Truth be told, lockdown publication day was much like any other – minus the lovely flowers from my publisher, for obvious reasons. Book release day always follows a familiar pattern. I wake early, turn on my phone and then spend the next ten to 12 hours flicking between social media accounts trying to keep up with the kind words and well wishes from fellow authors and my lovely readers. I hadn't expected that to happen this time, but if anything, it was even busier than usual and for that I was extremely grateful.
Tell us about the Swainettes
The wonderful #swainette name came about courtesy of a fabulous book blogger (I wish I could remember which one), who decided that my fans (I can't believe I just typed that word), needed a proper title with which to identify themselves.
It's really easy to become a #swainette – if you're a fan of Wynbridge, Wynmouth and Nightingale Square then you're in. I'm thinking about commissioning some merchandise in the future, so watch this space!
You've got a four-book deal with Simon & Schuster which is amazing – can you tell us anything about what's to come?
After The Winter Garden is released at the beginning of October there will be two more books for 2021 and then another two in 2022. I already have an idea of what the 2021 books will look like and yesterday, inspiration for summer 2022 landed too! I'm definitely going to need more notebooks.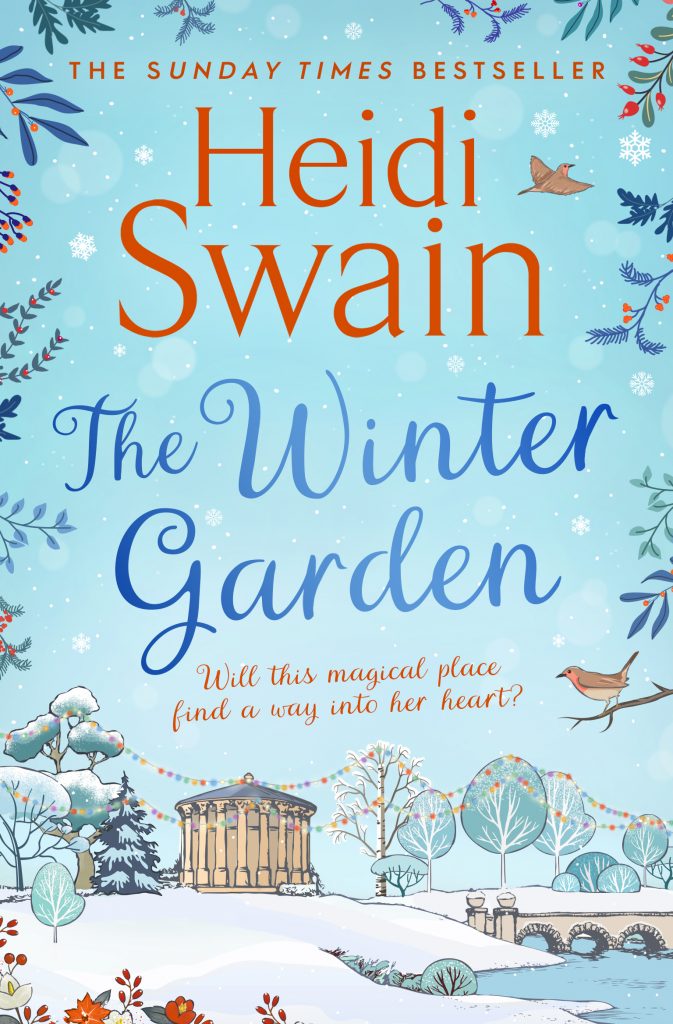 I was so excited to sign this deal, which will take me up to the end of 2022 and bring the total number of books to 15.
And… will you be taking us back to Wynbridge?
I can't go into details, but yes, we are definitely going to be heading back to Wynbridge and catching up with everyone in the town. There'll be guest appearances for the Wynthorpe Hall clan along with time for tea with Lottie from Cuckoo Cottage and Amber and Jake from Skylark Farm.
Your lockdown life
At the moment I'm reading a proof copy of the stunning debut by fellow Norfolk author, Clare Marchant. It's a dual timeline called The Secrets of Saffron Hall and will be published in August. It's definitely one to look out for.
Gardening and reading are always soul soothers for me, so I'm doing lots of both and in lieu of my usual walks in the local woods, I'm walking round and round my garden to keep my step counter happy. It's a tiny space, but the repetitive path has proved meditative and I've untangled more than one plot problem as I've paced around the decking. I'm also carrying on with my Pilates class courtesy of the magic of Zoom.
I'm listening to more K-Pop than anything else at the moment, but perhaps that's a story for another time!
Coming soon… The Winter Garden, set to be published on 1 October
Heidi's novels are all published by Simon & Schuster, £7.99 each.