Portrait of a Lady
19th November 2020
Becoming a bestselling author in her 80s is the latest extraordinary act in Lady Anne Glenconner's remarkable life. Here, she discusses the highs and the lows, her new book and of course Netflix's The Crown, with Harriet Cooper
To say that Lady Anne Glenconner has led a colourful life would be an understatement. There's the childhood spent at Holkham Hall, as the eldest daughter of the 5th Earl of Leicester. Her marriage to Colin Tennant, Baron Glenconner, with whom she transformed the Caribbean island of Mustique into a private paradise. Not to mention, of course, three decades spent as Princess Margaret's devoted lady-in-waiting.
And now, at the age of 88, she has just published her second book, Murder on Mustique. Described as an "aristocratic Miss Marple", it's a gripping murder mystery set on the tropical isle, full of suspense, humour and memorable characters, including the protagonist Lady Veronica who is based on the author herself.
"I really hope the book will offer an escape and a bit of much-needed sunshine," says Lady Glenconner. "Not many people are able to visit Mustique in real life, especially right now, so I'm delighted to be able to whisk them away and introduce them to this magical place, hopefully providing some fun and intrigue along the way."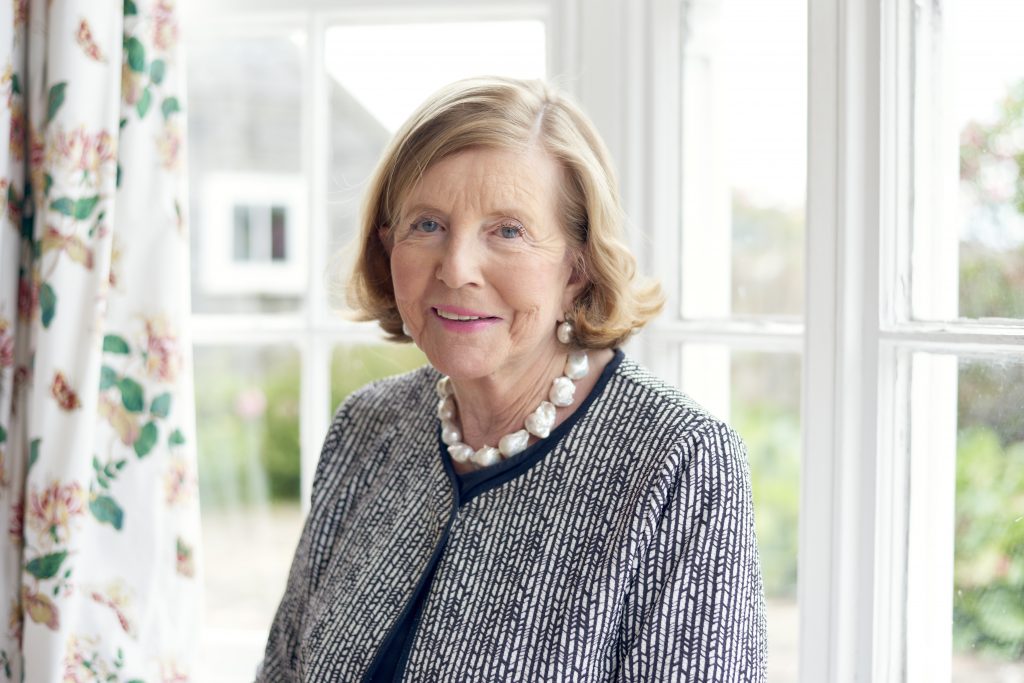 Of course, Lady Glenconner is no stranger to the publishing world, having brought out her extraordinary memoir Lady in Waiting last year, which stayed in the Sunday Times bestseller list for 32 weeks. "I was overcome by it," she admits, of becoming an overnight literary sensation. "I still feel humbled that people enjoyed the book. It's been such a thrill to become an author in my ninth decade and, in many ways, I am happier now than I've ever been."
Born Lady Anne Coke in 1932, she spent her formative years surrounded by Palladian splendour at Holkham. Though she was unable to inherit the estate as a result of primogeniture, her memories are fond. "My dear sister Carey and I used to ride our tricycles and bicycles along the vast corridors. We would also spend hours up in the attic making dens, using the old picture frames that would be stacked up there," she recalls. "We loved riding our ponies in the park and playing among the ilex trees – which Holkham is famous for."
At the age of 20, she was sent off by her mother on the Queen Mary to America to be a travelling salesgirl, selling Holkham pottery – "I think children nowadays are much more protected. My parents weren't at all concerned or frightened, so neither was I!"
She returned home in 1953 to be a Maid of Honour at the Queen's Coronation, and married Glenconner in April 1956. Just two years later they acquired Mustique and set about turning the island into a playground for the rich and famous, hosting the likes of Mick and Bianca Jagger, Led Zeppelin, and, of course, Princess Margaret.
Indeed, Lady Glenconner was appointed Lady-in-Waiting to the Princess in 1971, accompanying her on state occasions and foreign tours, a role in which she remained until Margaret passed away in 2002.
Life has not been without heartache. Her marriage to Glenconner was tempestuous, and of their five children, two died prematurely. "My biggest regret is losing my two beautiful sons Charlie and Henry [Charlie died from Hepatitis C following a drug addiction and Henry died of AIDS]. They were both so young and I miss them every day."
I ask whether writing her memoir proved cathartic. "Very. It's always hard to revisit the saddest and toughest moments in my life, but writing the book forced me to do just that. Family has always been the most important thing in my life."
And now Murder on Mustique has given Lady Glenconner a chance to unleash her storytelling flair, the publication of which coincides with the fourth series of Netflix hit The Crown. As someone closely linked to the Royal Family, I'm intrigued to know what she makes of the drama.
"I did enjoy parts of the last series – not least because I was in it! Both Helena Bonham Carter (who played Princess Margaret) and Nancy Carroll (who played me) came to visit me for tea. Helena asked me all sorts of questions about Princess Margaret – how she walked, how she spoke, how she held her cigarette. I thought she played her very well – her voice was perfect and she was just the right size too. Not everything they made her do was accurate though!"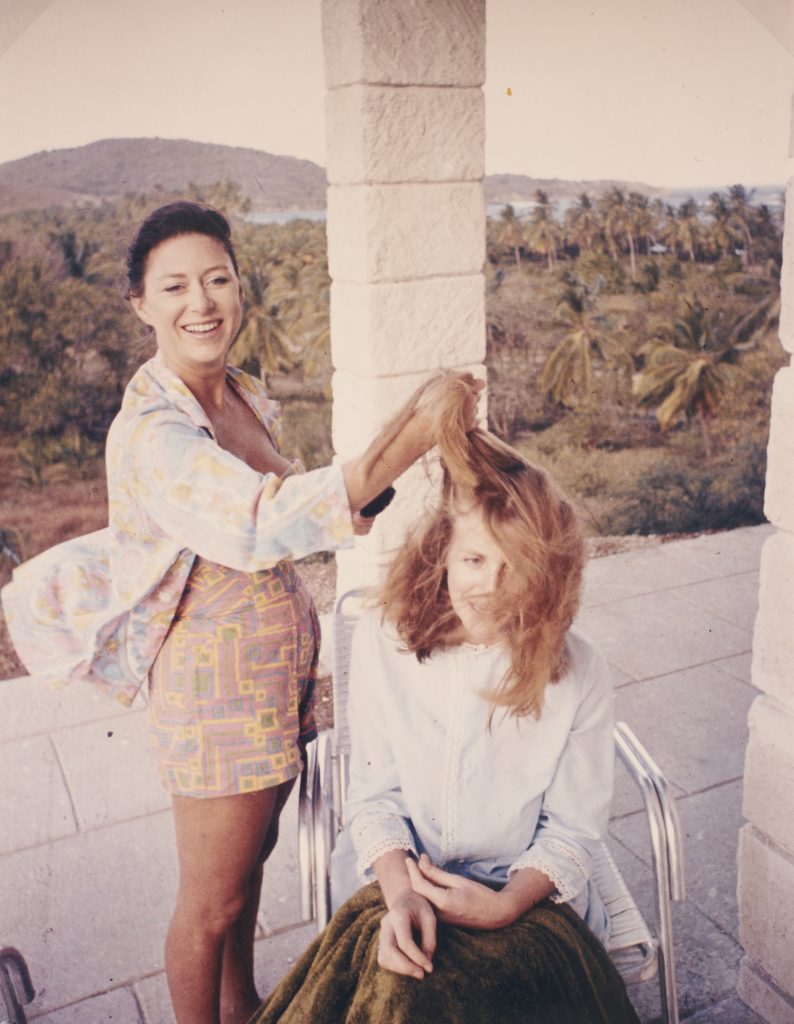 An adventure-packed life, yes, but it's Norfolk – she lives in a farmhouse near Holkham – that has Lady Glenconner's heart. "All round the coast it's a wonderful mixture of sea, sand and marshes, full of birds. I love making trips to nearby towns and villages – popping to the shops in Wells-next-the-Sea, or returning to the beach at Holkham and the surrounding pine woods."
Indeed, she confides, it could be the setting for her next novel: "Another murder mystery is coming next, again featuring Lady Veronica and Detective Solomon Nile – it may well be set in Norfolk!" Watch this space.